Goodbye Yellow School Bus: BPS 7th And 8th Graders To Ride T Next Fall
10:22
Play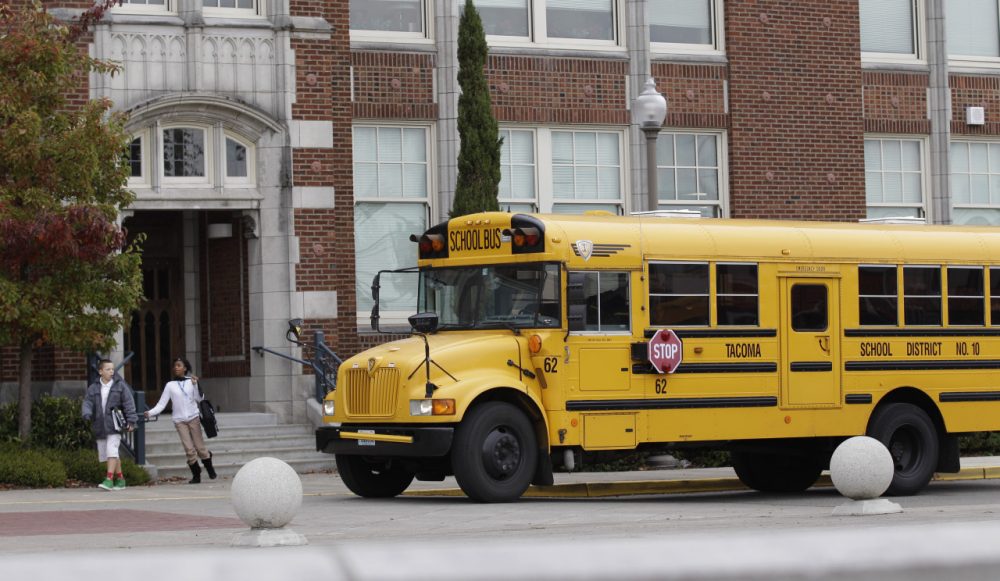 This article is more than 6 years old.
Maturity levels in middle school students are perhaps more disparate than any other age group — some tweens are comfortable going out on their own with friends — or even boyfriends and girlfriends — while others would prefer to stay closer to home with family members.
But starting this fall, almost all 7th and 8th graders in the Boston Public School system — no matter their maturity level — will be taking the T to school instead of the traditional yellow school bus.
Guests
Michael Curry, president of Boston's NAACP, which tweets @BostonNAACP1911.
Carl Allen, director of transportation for Boston Public Schools.
More
The Boston Globe: Sending School Kids On Public Transit Is The Wrong Choice
"The most significant problem, however, is one of educational opportunity. This transportation plan, coupled with the new student assignment system, will force some families to choose between the school to which they want to send their child and their child's safety getting there and back. This is a choice no parent should have to make."
Boston Magazine: The Logistical Feat Of Busing In Boston
"Regular readers know about my fascination with the Boston Public Schools busing/school assignment struggles. I had the pleasure of hearing about that issue from a completely different perspective on Wednesday at a Harvard Kennedy School lecture by BPS Transportation Director Carl Allen, which helped to illuminate the logistical complexity of busing students to and from school in Boston."
This segment aired on June 23, 2014.