What Updated Massachusetts Zoning Laws Could Look Like
10:12
Play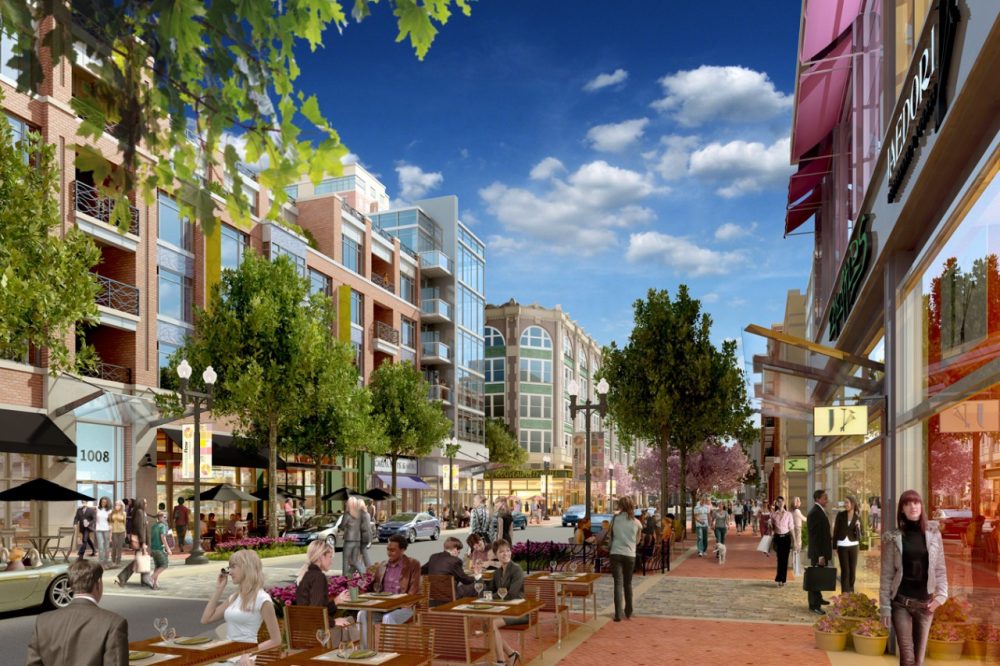 This article is more than 6 years old.
How should Massachusetts' cities and towns regulate development? The question quickly takes you deep into the weeds of public policy and zoning laws, but here's a striking fact: state laws that govern development and zoning haven't been updated in 40 years.
In the meantime, our thinking about automobiles, neighborhoods, housing density, bicycles and public transportation has evolved dramatically.
Somerville Mayor Joe Curtatone says these old laws pose a huge challenge — they make it difficult for communities to plan and build in ways that make sense, they hurt the environment by favoring sprawl and, too often, they result in costly court battles.
Guests
Joe Curtatone, mayor of Somerville. He tweets @JoeCurtatone.
Andre LeRoux, executive director of the Massachusetts Smart Growth Alliance. He tweets @Andre929.
More
Cognoscenti: Why Massachusetts' Outdated Zoning Act Has To Go
"Our cities and towns deserve a modern set of tools to plan ahead for growth. We must be able to ensure that development takes place wisely, spares tax dollars from waste and protects our environment. Development proposals should be based upon community values and local planning priorities. But in too many communities, smart, community-minded development proposals are subject to legal wrangling and costly delays. Meanwhile, lower-quality proposals speed through, abetted by outdated regulations."
The Boston Globe: Somerville Zoning: Sane At Last
"Somerville is in the middle of a remarkable building boom. It just conjured a whole new neighborhood, Assembly Square, from the grave of an abandoned Ford plant. It's driving ahead with an innovative urban renewal effort that will use the arrival of Green Line streetcar service to transform Union Square, a tightly packed residential neighborhood, into a dynamic mix of residences, shops, and new commercial space. Millions of square feet are slated for neighborhoods and squares that fall along the Green Line's future path. No municipality in the Boston region has been as aggressive, or forward-looking, about leveraging new development from transit as Somerville has."
Eagle-Tribune: Column: Smart Zoning Reform Will Lead To Better Development
"With nearly 45 years of experience in local planning between us, we have seen firsthand how communities struggle to manage growth, promote responsible development and grow their local economies. Because of the passage of Proposition 2 1/2 in 1982, communities find the need to constantly expand their tax base to produce sufficient tax revenue to pay for the municipal services citizens expect from them."
This segment aired on July 11, 2014.