Former Boston Globe Book Critic Reflects On Mid-Life Story
16:51
Play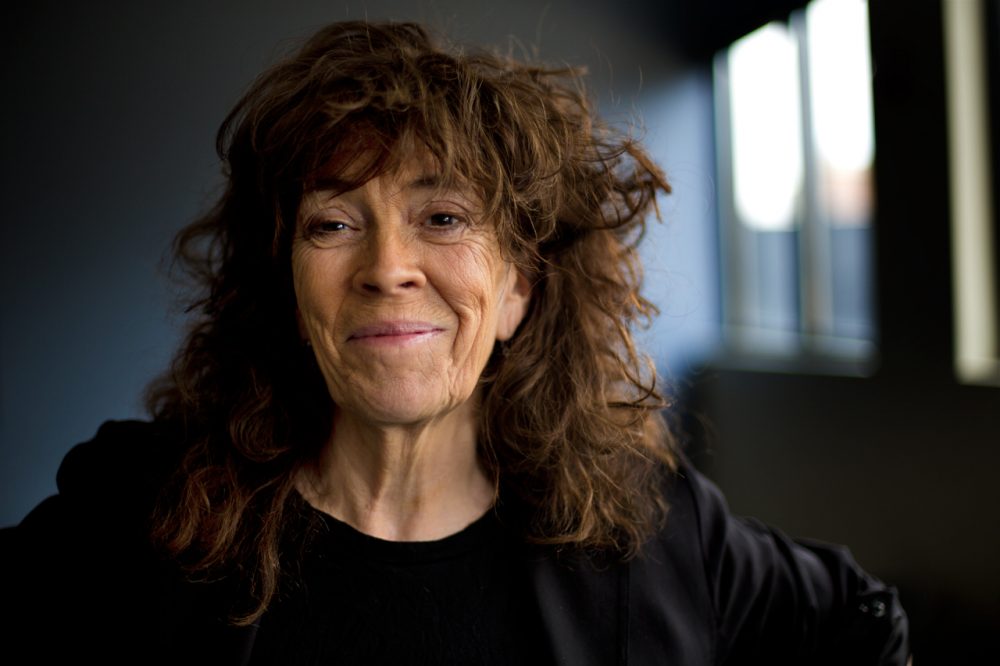 This article is more than 6 years old.
When she hit her 60s, the Cambridge-based writer Gail Caldwell says that she was "offered a new chapter to an old story." And she asks, "What do you do when the story changes in mid-life?" It did for her in a big way.
Gail Caldwell is the Pulitzer Prize-winning former chief book critic of The Boston Globe. In her new memoir, she reflects on her childhood in Amarillo, Texas, her battle with alcoholism and the losses of her mother, her best friend Caroline Knapp and her sled dog, Clementine.
She also writes about how childhood polio left her with a weaker right leg and a lifelong limp. In many ways, that was part of the story that defined her. But decades later, struggling with crippling pain, a new diagnosis, and hip replacement surgery offered her something more than relief. It gave her life a whole new narrative.
Guest
Gail Caldwell, Pulitzer Prize-winning former chief book critic for The Boston Globe. Her latest memoir is "New Life, No Instructions."
Highlights
On the way polio shaped the narrative of her life:
Gail Caldwell: "Like most hugely influential things, I was unaware of a lot of [the effects of the limp] until I began to realize that, in fact, there was something else going on with me. When I first started this book, I was in the midst of raising an intractable young sled dog — the next one, the next generation after Clementine — and I, for some reason, was catapulted back to my mother when I was an infant and a little girl, trying to help me recover from polio, partly because I think I was so conscious of the braid of attachment and duty that parental or family obligation, if you will, is part of the species. And the more I thought about that, and about my mom, and about what was happening to me, I also began being really tested by the wild energy."
On her 50 pound Samoyed dog:
GC: "[She's] now 56 pounds, and she's bred to pull a 1,000 pounds. It was quite a test to be able to do that and to take her on at age 57. I also didn't realize what was happening to me, of course... I think a spent a lot of time in my life trying to have it not define me in any way, shape, or form. That was certainly true in childhood and adolescence and by the time I toughed my way into a new self-image, it was something that I'd just as soon forget about."
On becoming "tough":
GC: "We can always go back and say 'I suspect it did,' but what else? Did the water in Texas make me tough? Did the whole macho image of growing up in the panhandle make me tough? From what I've been told and what I've read, there's something they call 'polio personality' which is a kind of drive that people that recover from polio have, and I suspect it's probably true of a lot of early physically confining incidents. I do remember trying to walk and not being able to. I still have dreams about that, even though I was probably somewhere between 1 and 2 [years old] when that frustration occurred. So, I have a sense of effort and effort and effort, to keep on going, that's very deep and kind of pre-verbal. [I] expect that somewhere deep in my character map."
On interacting with doctors:
"I always went into all medical appointments as though it was my duty to tell them what was wrong with me. I mean, maybe we all do this, 'Hi, I have a pain in my upper right molar,' 'Hi, I think I'm losing my mind." Whatever it is. And I would always say to orthopedic surgeons and everybody else, 'I had polio when I was 6 months old, it's affected my back, my spine, blah blah blah.' And so I went in and gave him the negative, and he watched me talk and [ignored] what I had to tell him... He said, 'This polio explains the weakness but not the pain. It's a neurological disease. There should be no aftereffect of pain.' He asked, 'What does the MRI show?' And I said, 'What MRI?' So what I really love about that moment, even though I really admire him as a physician, was my refusal to let him do his job, you know? He was just totally uninterested in what I thought I was happening."
More
The Boston Globe: 'New Life, No Instructions' By Gail Caldwell
"Ultimately, 'New Life, No Instructions' reveals that there isn't a single 'coming of age' in a life, but many. At that point in adulthood when you think you have it all figured out you may be tested, forced to face shortcomings, and find your footing once again. But, as Caldwell argues, this is not reason to despair."
The New York Times: Moving Forward
"Just as important as Caldwell's recognition of her unconventional support system is her modeling of what it takes to be a person who earns such care and solicitation. It's not by luck she's so well loved; it's the generosity and thoughtfulness she brings to her interactions, no matter how insignificant."
This article was originally published on July 14, 2014.
This segment aired on July 14, 2014.