College Administrators Gather For Summit On Campus Sexual Violence
15:50
Play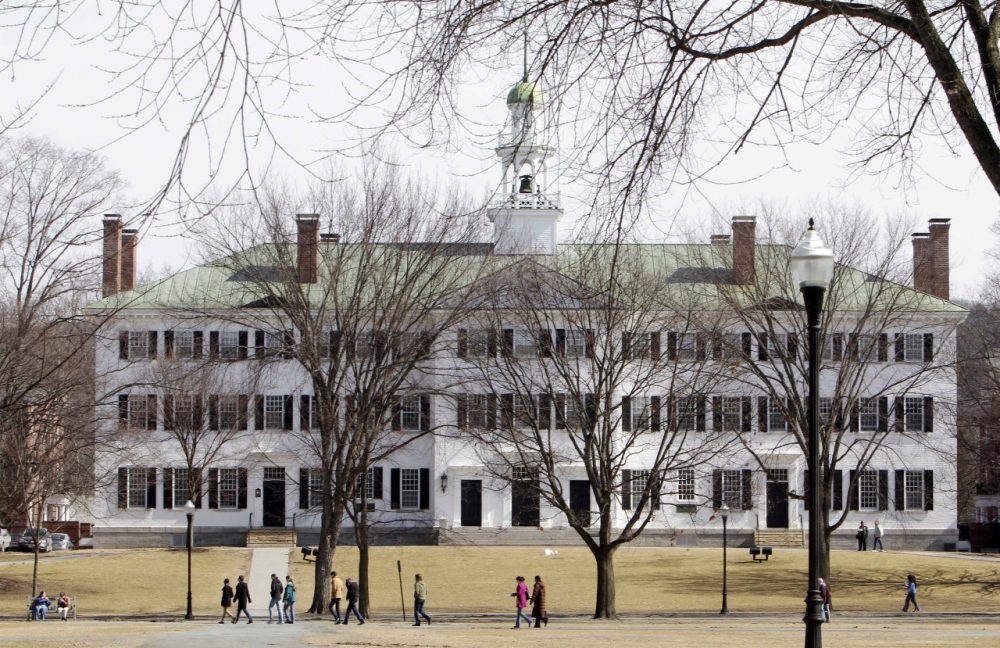 This article is more than 6 years old.
The epidemic of sexual violence on college campuses is both rampant and vexingly difficult to tame. A new congressional study out this month found that more than 40 percent of colleges have not conducted a single sexual violence investigation in the past five years.
Monday, hundreds of college administrators from around the nation are gathering at Dartmouth College for a summit on how to get a handle on this problem.
The conference comes amid federal action on the problem as well. Dartmouth is one of 55 schools under investigation for their handling of sexual violence incidents.
Guests
Fred Thys, WBUR reporter. He tweets @fredthys.
David Lisak, psychologist, former professor at UMass Boston, he focuses on campus sexual crimes.
More
Vermont Public Radio: Dartmouth Holds Sexual Assault Summit
"Beginning Monday, July 13, the Summit will educate campus and community stakeholders on sexual assault prevention, education and response. Participants will also learn about best practices to apply in their own schools."
This article was originally published on July 14, 2014.
This segment aired on July 14, 2014.