Economist: Market Basket Employee Protest Is 'Unprecedented'
18:53
Play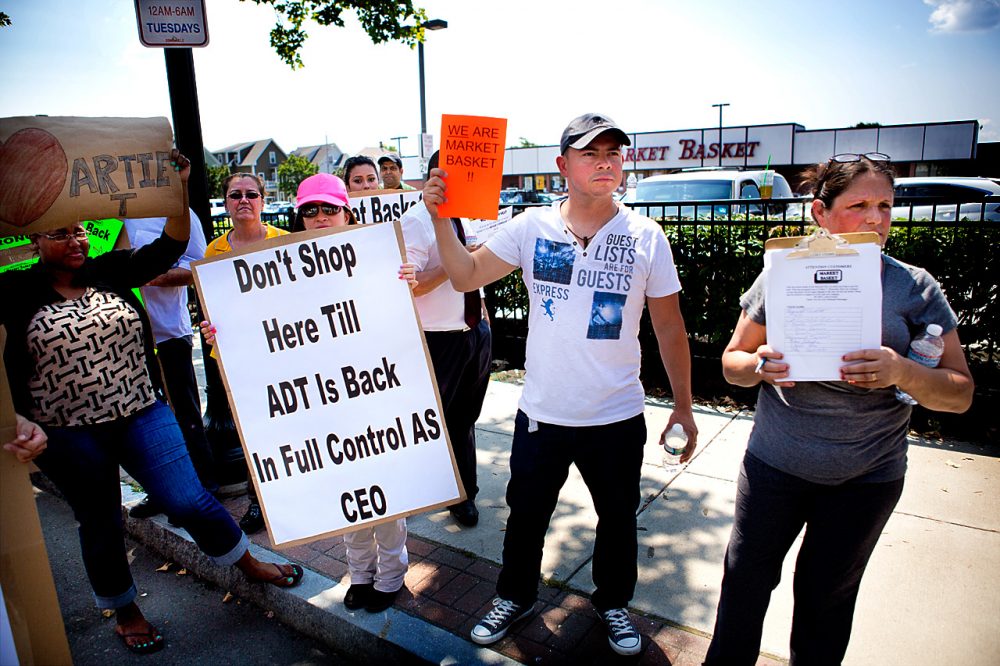 This article is more than 6 years old.
Ousted Market Basket CEO Arthur T. Demoulas today made an offer to buy 50.5 percent of the shares of the company that he does not own.
Meanwhile, shelves and stores are increasingly bare as employees continue to protest and urge a boycott of the grocery chain.
Eight employees were fired over the weekend for skipping work to attend a rally. Tom Trainor was one of them. He worked for 41 years at Market Basket. He joins Anthony Brooks to discuss workers' demands.
MIT economist Tom Kochan will also join Anthony to put the Market Basket employees' struggle in a larger context of business and labor. Kochan says the labor protest is "unprecedented."
Guests
Tom Trainor, 41 year veteran of Market Basket
Tom Kochan, professor of engineering systems at MIT and co-director of the Institute for Work and Employment Research at MIT's Sloan School of Management
Further Reading
This segment aired on July 24, 2014.