Family, Friends Relieved That Journalist Peter Theo Curtis Has Been Freed From Syria
14:20
Play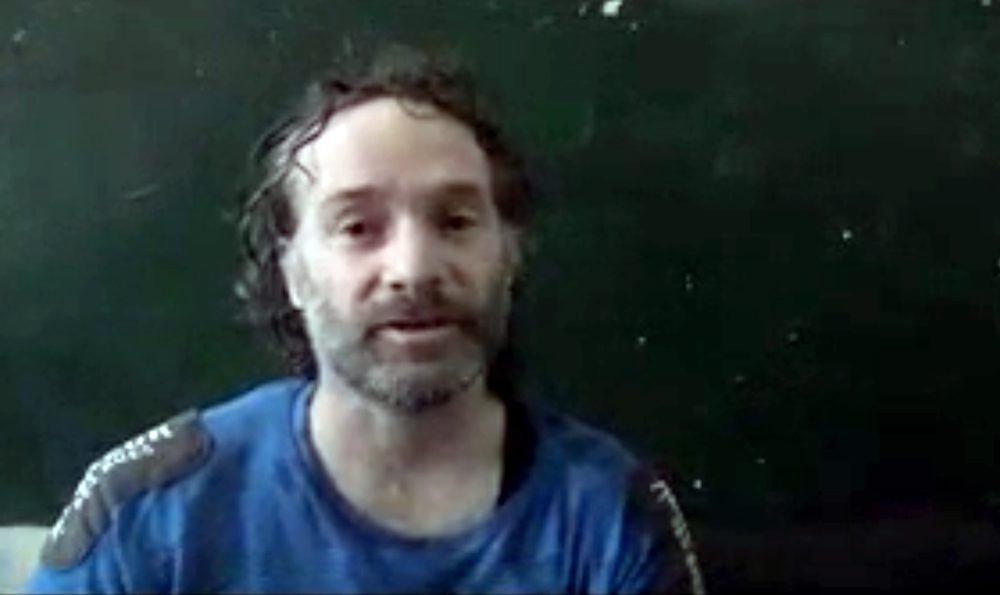 This article is more than 6 years old.
Before journalist and New Hampshire native James Foley was killed by Islamic militants, he devised a way to get a letter to his family. He asked a fellow hostage to memorize his words, and deliver them upon her release.
Foley's family posted his last letter Sunday night. In it, he writes: "I have had weak days and strong days. We are so grateful when anyone is freed; but of course we yearn for our own freedom."
The family of scholar and journalist Peter Theo Curtis is feeling that profound gratitude upon news last night that Curtis, who had been taken hostage in 2012 by Syria's Al Nusra Front, has been released. Curtis grew up in Massachusetts and holds a doctorate in comparative literature from the University of Massachusetts.
Family members say they don't know when Curtis will return to the United States. He is now in Tel Aviv receiving medical care.
Guests
Kirk Kardashian, longtime friend of Peter Theo Curtis and a senior writer for the Tuck School of Business at Dartmouth College. He tweets @kirkkardashian.
Bryan Bender, reporter for The Boston Globe Washington bureau. He tweets @GlobeBender.
More
WBUR: Freed Journalist In Good Health, Father Says
"My understanding was that he's being taken to Tel Aviv and given further health examinations and then he's going to be flying back to Boston, maybe [Monday] or maybe [Tuesday] — I'm not sure; we don't know."
The Boston Globe: Militants Free US Writer With Mass. Ties Who Was Held In Syria
"Curtis's 22 months in captivity were kept from the public at his family's request since he was nabbed near the Syrian border in October 2012 by Al Nusra Front, one of the groups seeking to topple President Bashir Assad of Syria."
This article was originally published on August 25, 2014.
This segment aired on August 25, 2014.