'Foreign Correspondent' Chronicles 50 Year Career Of H.D.S. Greenway
50:40
Play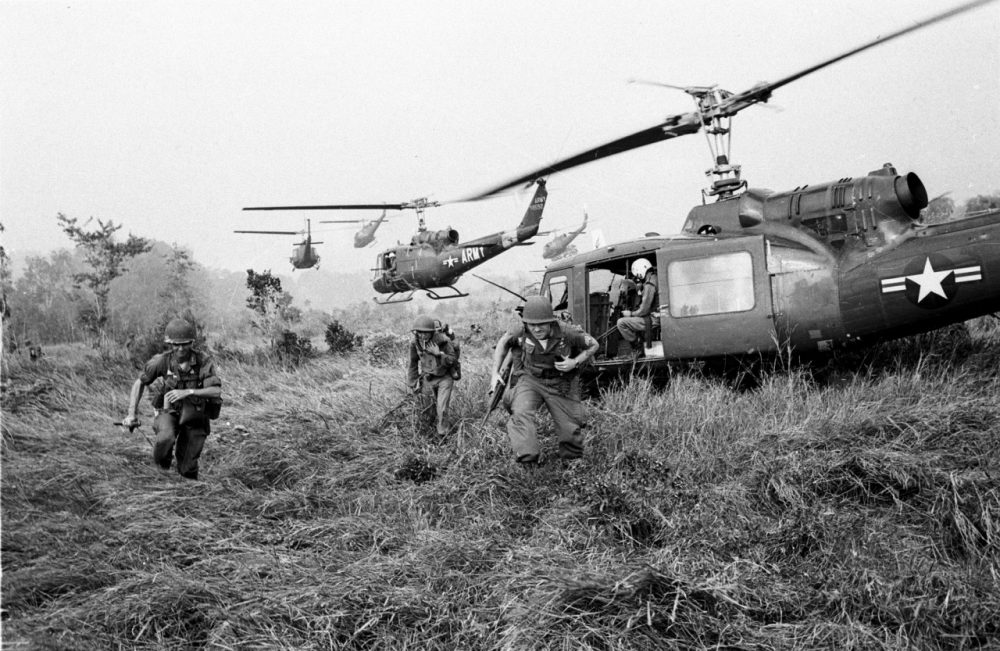 This article is more than 6 years old.
In the past week, we've seen the perils of reporting in some of the world's most dangerous places illustrated in the death of Jim Foley and the release of Peter Theo Curtis.
H.D.S. Greenway, who once held The Boston Globe's foreign editor post among many other journalism roles, is familiar with the risks of reporting from war-torn regions. He's worked in 96 countries over the past half century — beginning in Vietnam, before moving on to Laos, Cambodia, New Guinea, Bangladesh, Israel and later focusing on the wars in Iraq and Afghanistan.
Greenway has pulled out his many reporters' notebooks — most of which are decades old — to write a new memoir detailing some of the biggest global conflicts of the second half of the 20th century — and the beginning of the 21st. The memoir is called "Foreign Correspondent."
Guests
H.D.S. Greenway, author of "Foreign Correspondent." Reporter and editor who has worked for more than 50 years from more than 90 countries. Former foreign and national editor for The Boston Globe. Former foreign correspondent for The Washington Post and Time magazine. Contributing columnist for The Boston Globe, The International Herald Tribune, and GlobalPost.
More
The Wall Street Journal: Book Review: 'Foreign Correspondent' By H.D.S. Greenway
"When H.D.S. Greenway was hired at Time magazine in 1962, Henry Luce told him to always travel first class. These are words that no reporter is likely to hear again, ever."

The Washington Post: A Long-Time Foreign Reporter Reflects On His Career
"The lives of journalists are rarely as interesting as journalists imagine them to be, largely because we spend much of our time chronicling and commenting upon the activities of others rather than doing anything of note ourselves. But from time to time exceptions can be made in the case of foreign correspondents, especially those whose assignments take them into war zones."
Excerpt
This segment aired on August 26, 2014.