New Book Details Effort To Rescue Abused, Neglected Dogs In Puerto Rico
10:12
Play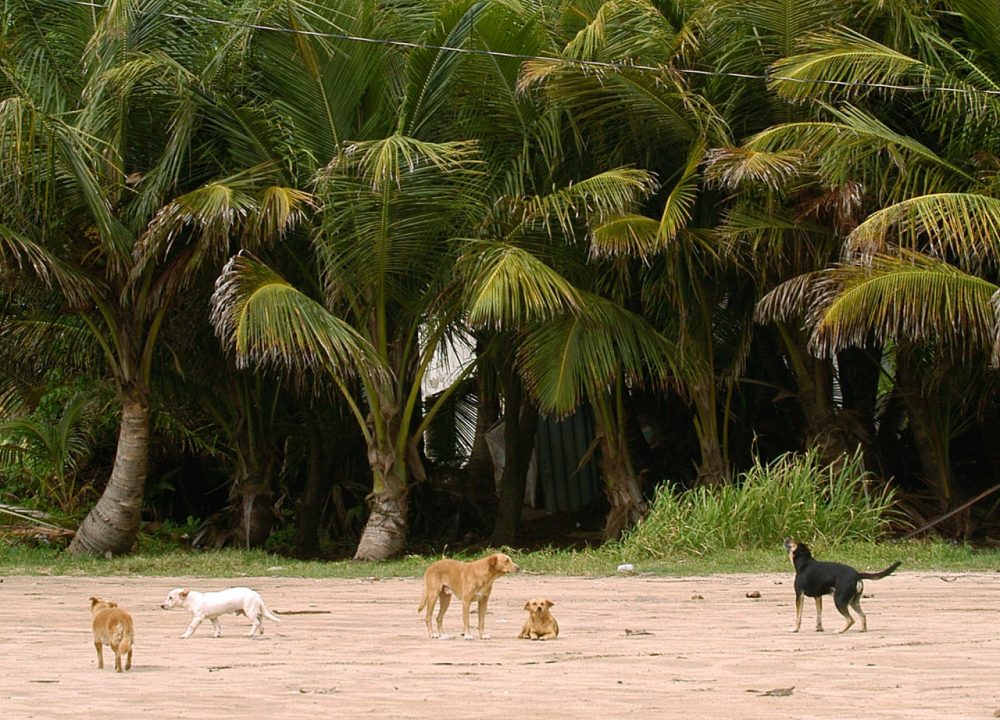 This article is more than 6 years old.
Stephen McGarva is the kind of guy who moved to Puerto Rico to seek out a life of adventure. Instead, he found this:
"The horse looked like it had been blown open, its blood, sinews, and viscera scattered across the white sand. Through the cloud of swarming flies, I saw movement inside the obliterated torso. A small puppy lazily stretched out its legs amid the entrails. It had crawled inside the dead horse to fend off the morning chill. I reached into the mare's carcass and grabbed the puppy. She wiggled and squeaked as she looked up into my eyes, surprised to see me. A sickly-sweet blood and horse smell wafted off of her. She yawned and nosed my damp hand."
So began another typical day at Playa Lucia, or what came to be known as "Dead Dog Beach." McGarva came to be known as the "crazy gringo" who spent thousands of dollars, and every moment of his waking time, helping and healing hundreds of abused stray dogs, and eventually trying to find them homes in the U.S. McGarva's crusade drew both wanted and unwanted attention, and he writes about it in his new book, "The Rescue at Dead Dog Beach: One Man's Quest to Find a Home for the World's Forgotten Animals."
Stephen McGarva will be speaking about "The Rescue at Dead Dog Beach" September 7 at the Concord Bookshop.
Guest
Stephen McGarva, author of "The Rescue at Dead Dog Beach: One Man's Quest to Find a Home for the World's Forgotten Animals."
More
The Boston Globe: Dogs Rescued From Puerto Rico Find A Temporary Home In Dedham
"Rescued from sidewalks, trash cans, and the infamous "Dead Dog Beach," where they faced a life of abuse and neglect, the pooches had been at the clinic for weeks. For the 12 dogs, Greblick and Beckles said they supplied 12 crates with food, water, and a medical report, then loaded them into SUVs before driving to the airport."
WBUR: Tropical Beach Is No Paradise For Stray Dogs
"The team was even able to send two stray dogs, Rico and Starfish, each found on the beach, back to the mainland United States for adoption. This destination is not uncommon for Puerto Rican animal rescue: during the week, the Canisius team assembled at the airport to observe as 19 stray dogs, rescued by a cluster of organizations and people led by All Sato Rescue were flown to the U.S. mainland."
This segment aired on August 29, 2014.