'What's Next?' For Jazz Composer Mehmet Ali Sanlikol
07:10
Play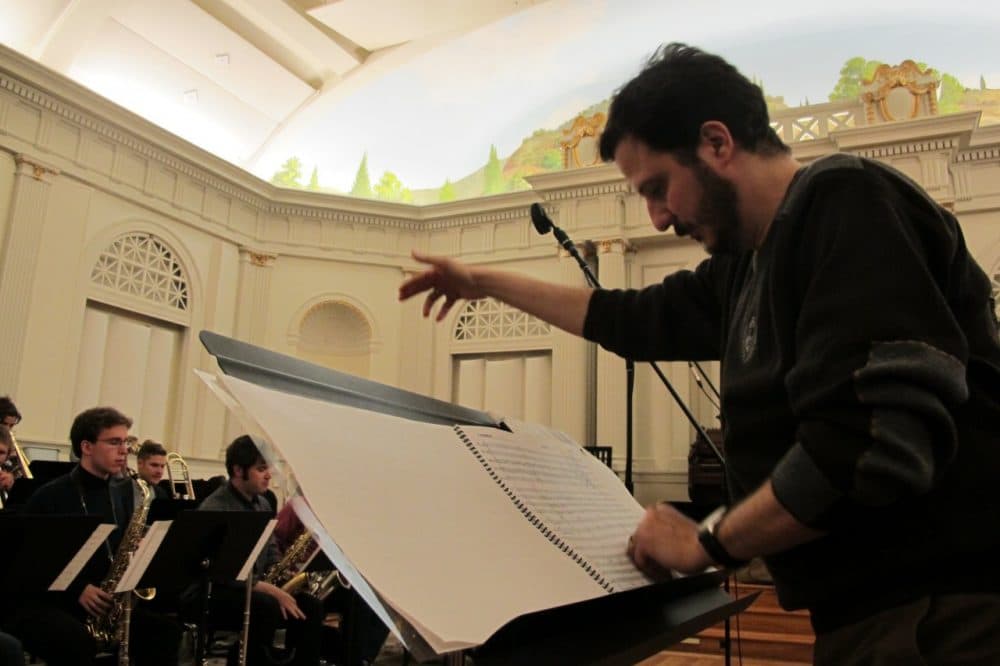 This article is more than 6 years old.
Mehmet Ali Sanlikol is many things — a jazz composer, ethnomusicologist, educator and pianist. He's a native of Turkey and it was music that brought him to Boston in 1993 when he enrolled at Berklee College of Music. Back then, he set his sights set on becoming a jazz composer.
But within a few years, Sanlikol's initial enthusiasm for jazz began to ebb, as the scene in Boston decayed from ten major jazz venues to three. That's when Sanlikol took a new interest in the music of the Middle East.
We first featured Sanlikol on our show in 2011, at the height of this "Turkish" phase. His multi-talented group, Dunya, fuses the music of the Ottoman people — Turkish, Greek and Jewish music. Dunya was very successful, giving Sanlikol the recognition and financial footing he needed to return to jazz.
Radio Boston's Amory Sivertson and Tim Skoog visited Mehmet Ali Sanlikol at his group's rehearsal at Futura Productions in Roslindale back in April.
Sanlikol's band will be performing at Scullers Jazz Club Oct. 1.
Guest
Mehmet Ali Sanlikol, composer and ethnomusicologist.
This segment aired on September 24, 2014.