Chief Justice Roderick Ireland Reflects On 45-Year Legal Career
16:55
Play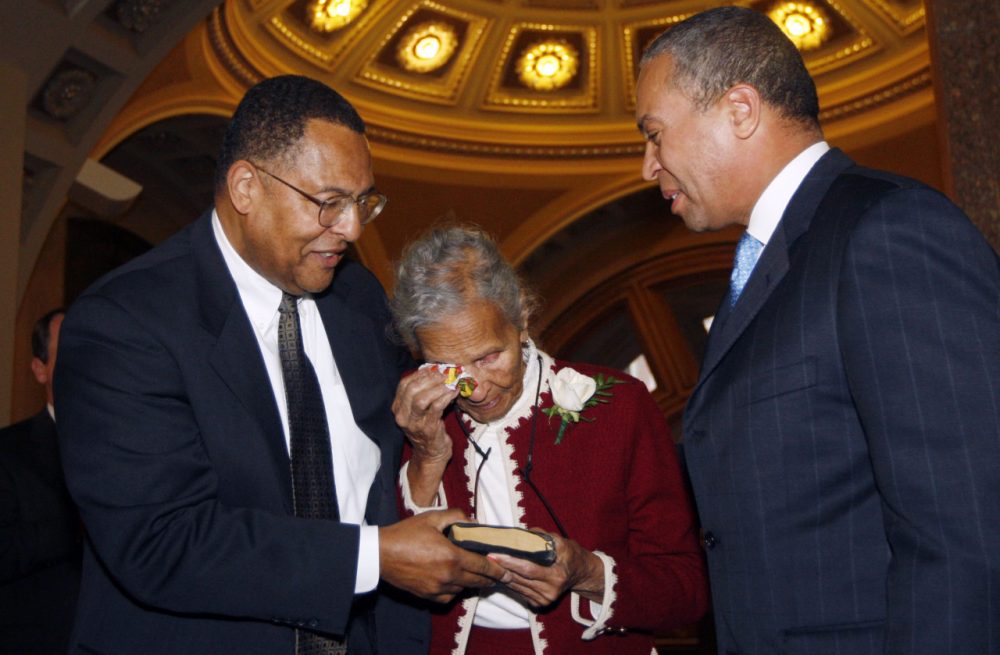 This article is more than 6 years old.
This week, we spoke with Roderick Ireland, former chief justice of the Massachusetts Supreme Judicial Court. It was the first in-depth interview he granted since his retirement this summer.
At first, Ireland strikes a rather imposing figure. Suit and tie. Wire-rimmed glasses. Salt and pepper hair. And a black three-ringed binder, filled with carefully typed and flagged notes. It's complete with a table of contents prepping him for any possible question: sections ranging from "growing up in Springfield" to "judicial philosophy".
You'd expect such meticulous preparation from a man whose career contains so many firsts. He was the first African-American appointed to the SJC in 1997. In 2010, he became the first African-American to lead the Commonwealth's highest court since its founding in 1692.
Imposing as he is, intimidation is not Ireland's style. He is intelligent, warm, even self-effacing about the role he's played in pushing justice forward in Massachusetts.
Guest
Roderick Ireland, retired chief justice of the Massachsuetts Supreme Judicial Court and a dis­tin­guished pro­fessor of crim­i­nology and crim­inal jus­tice at North­eastern Uni­ver­sity.
More
Boston Bar Journal: A Fond Farewell from Chief Justice Ireland
"(W)hen Governor Deval Patrick first wanted to nominate me, I turned the offer down. I knew what the stakes would be for me personally, as a person of color. ... In spite of my reservations, I took the plunge. I have to say that I feared that any mistakes I made would not only reflect on me, but also would make it more difficult for other people of color to follow me. What would be the point of being the first, if there would never be a second? So, for me, doing a good job was critical. That was my goal every day."
Massachusetts Law Review: A Brief History of African-Americans on the Superior Court
"While Governor Benjamin Butler's appointment of George Lewis Ruffin as Justice of the Charlestown Municipal Court in 1883 had given Massachusetts the distinction of being the first state in the nation to appoint an African-American to a judgeship, 65 years expired before the appointment of the second, G. Bruce Robinson, in 1948, to serve as a part-time special justice in the Boston Juvenile Court."
This article was originally published on October 08, 2014.
This segment aired on October 8, 2014.