Transgender Students At Women's Colleges Raise Identity Questions
21:27
Play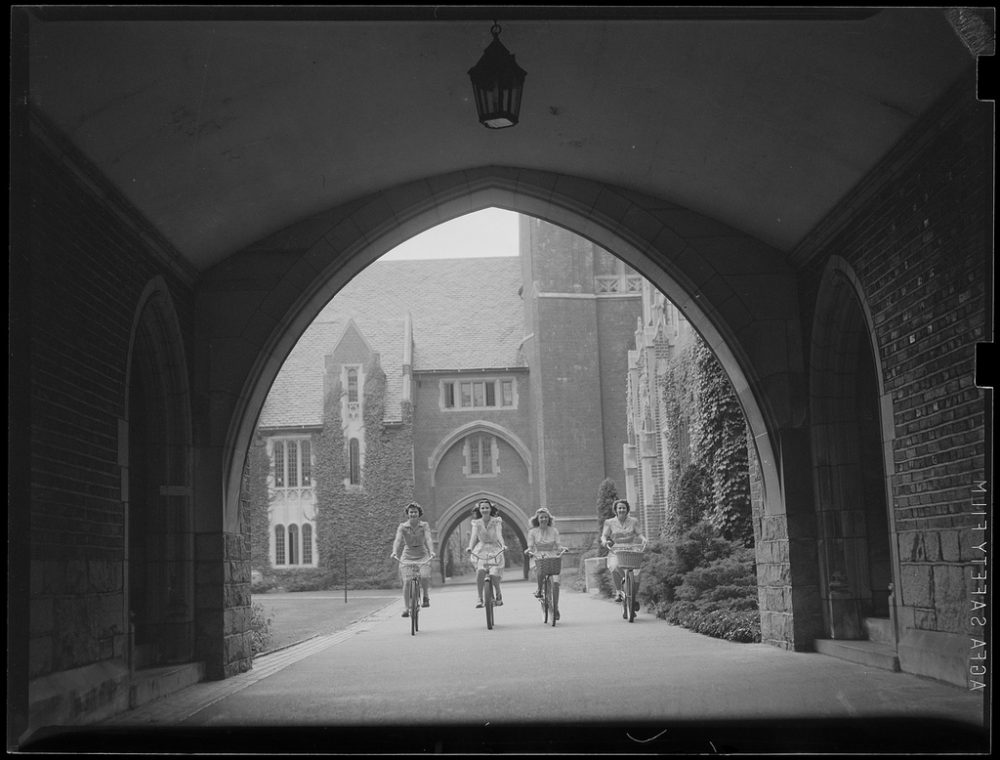 This article is more than 6 years old.
These days, lots of colleges and universities make an effort to accept and welcome members of the LBGT community. But what does it mean for a women's college to embrace students who are born female and become men? Can schools like Wellesley, Smith, and Mount Holyoke retain their identity as all-women's colleges, while making room for transgender men?
It raises a host of issues about tradition, tolerance, the historic role of women's colleges and the shifting landscape around around gender identity.
Guests
Ruth Padawer, contributing writer at The New York Times Magazine and adjunct professor at Columbia Journalism School. She tweets @ruthpadawer.
Kaden Mohamed, Wellesley College class of 2014 and a transgender man.
More
The New York Times: When Women Become Men at Wellesley
"Exactly how Wellesley will resolve the trans question is still unclear. Trans students say that aside from making sure every academic building on campus has a unisex bathroom, Wellesley has not addressed what gender fluidity means for Wellesley's identity."
Wellesley College: Statement Of Wellesley College President H. Kim Bottomly
"Gender identity is a complex matter, and the national discourse on this subject is evolving. ... We are approaching the discussion of gender fluidity and transgender experience with sensitivity, and in a way that reflects our values and mission."
This segment aired on October 17, 2014.