What's Changed — And What Hasn't — In 25 Years Since 'Heather Has Two Mommies'
08:36
Play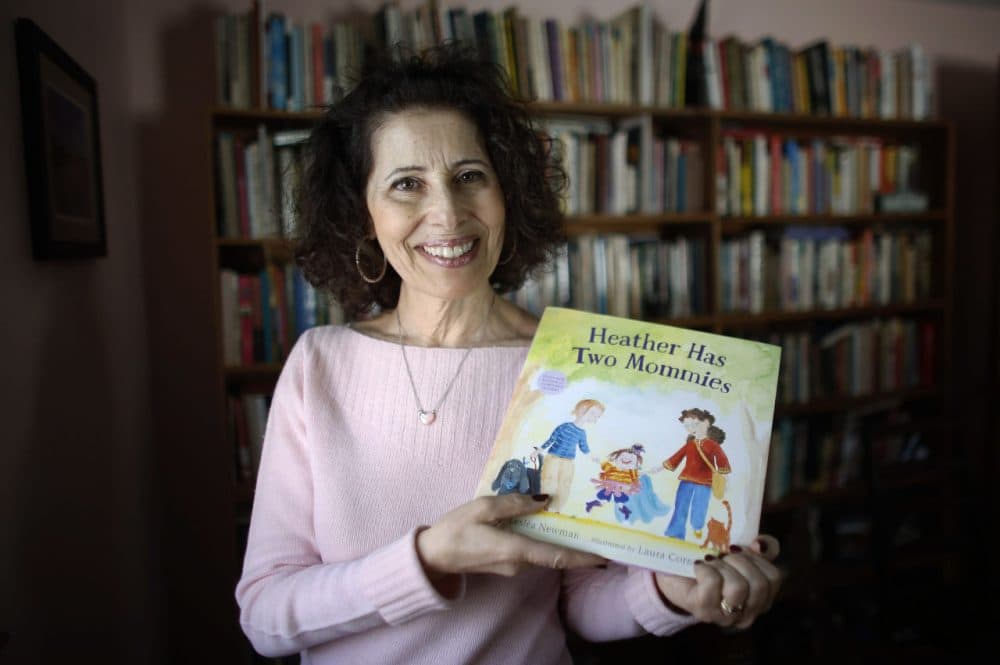 This article is more than 6 years old.
Back in 1989, Leslea Newman of Northampton published a children's book about a little girl named Heather who has "two arms, two legs, two eyes and two mommies." "Heather Has Two Mommies" was one of the first children's books to depict a family with lesbian parents, and it sparked huge controversy. Anti-gay groups attacked it, libraries banned it and it led to the firing of the chancellor of New York City's schools.
It even earned a rebuke from anti-gay members of the U.S. Senate who sponsored an amendment to stop federal aid to school districts that, in their words, "encourage or support homosexuality." Among the sponsors, New Hampshire Sen. Bob Smith, who read from the book on the Senate floor in an effort to promote the amendment.
Now, a quarter-century after it was first published, Somerville-based Candlewick Press has published a 25th anniversary edition of "Heather Has Two Mommies." Author Leslea Newman is expecting much less controversy this time around.
Guest
Leslea Newman, Holyoke-based award-winning author of numerous books for both children and adults. She tweets @lesleanewman.
More
The Boston Globe: 'Two Mommies' Author Hopes New Edition Isn't Controversial
"It sounds funny to say, but I hope this edition does not make a huge splash,' said Lesléa Newman. She's the author of the landmark children's picture book 'Heather Has Two Mommies,' the sweet-natured story of a little girl about to start day care, and whose favorite number is 2. That's because she has two legs, two arms, two eyes, two pets, and two mommies."
This segment aired on April 2, 2015.