Reform Vs. Revenue For The Ailing MBTA
08:16
Play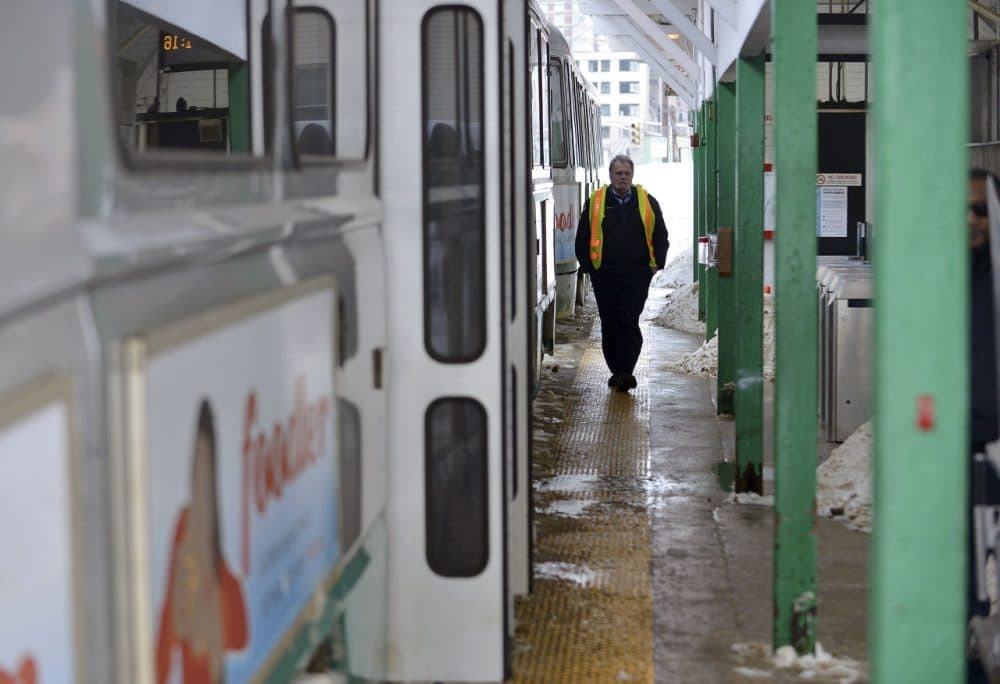 This article is more than 6 years old.
A special panel appointed by Gov. Charles Baker to examine ways to fix the MBTA is due out with its full report this week, but portions of the report are slowly leaking into the media.
So far, these excerpts have focused on management problems at the MBTA, and have not addressed major financial problems at the agency. Transportation advocates find that approach of reform before revenue to be problematic, and are hoping the panel takes a closer look at the T's balance sheets.
Guest
James Aloisi, former state transportation secretary and a principle at the Pemberton Square Group. He tweets @JimAloisi.
More
Commonwealth Magazine: Time To Pop This Trial Balloon
"If there isn't a hearty push back to the reform before revenue nonsense, then we can expect another decade of disinvestment and decline and we can say goodbye to our aspirations for a better future."
Radio Boston: A History Of The MBTA's Woes
"(T)he T's woes aren't caused by an act of God or nature, but rather, perhaps, by a literal act. A state law. An act of politics."
This segment aired on April 7, 2015.