New Report Discusses How To Get The MBTA 'Back On Track'
16:15
Play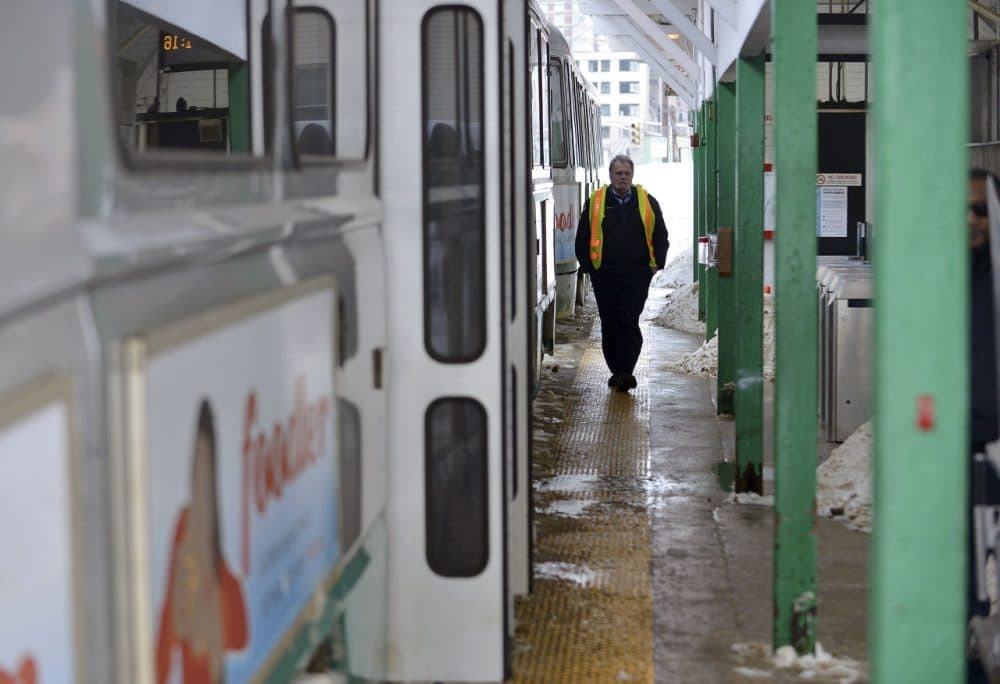 This article is more than 6 years old.
"Nothing short of bold and urgent action is needed," says a report released Wednesday on how to transform the MBTA. It was written by a panel of experts convened by Gov. Charlie Baker, who said that "fixing the system...will require major management changes and reform."
An unsustainable operating budget, organizational instability and chronic capital under-investment were just a few of the structural problems cited in the report, which was leaked to the media in drips and drabs throughout the week. Now, we take a look at the full report with one of the members of the special panel who crafted it.
Guests
Joseph Sullivan, mayor of Braintree and a member of Gov. Baker's special MBTA panel.
Charles Chieppo, principal at Chieppo Stategies LLC and senior fellow at The Pioneer Institute.
Raphael Mares, senior attorney at the Conservation Law Foundation.
More
WBUR: Report Blasts MBTA Management, Calls For Fiscal Control Board

"The report said the T suffers from chronic under-investment in infrastructure, and it suggested the state Legislature lift the cap on raising MBTA fares, but it did not address major streams of potential revenue or concerns about overcapacity."
This segment aired on April 9, 2015.