Simmons College President Takes Cancer Battle Public
18:21
Play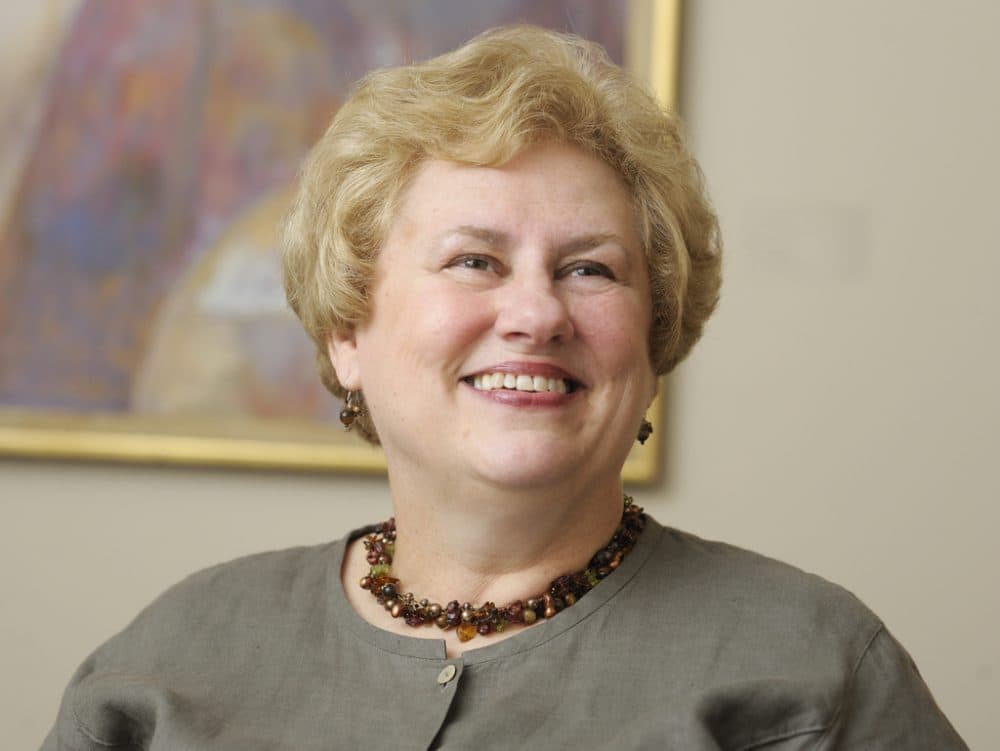 This article is more than 6 years old.
This is a busy season for Helen Drinan, the president of Simmons College. Like many college presidents, she's planning for next month's commencement ceremonies — looking forward to celebrating her student's accomplishments.
But unlike other college presidents, Helen Drinan has made public a very personal battle.
Last September, a routine mammogram revealed a small but aggressive tumor in her breast. She decided almost immediately what to do.
She declared herself "a cancer warrior" and resolved to live this as a public journey. Since then, she's published essays, sent regular emails to the Simmons community about her treatment — she even took a selfie during chemotherapy.
All this, she says — to share what she's learned about an affliction that affects roughly one in eight women in the U.S. On a mostly female campus, how could she do otherwise?
Guest
Helen Drinan, president of Simmons College.
More
The Boston Globe: Simmons President Makes Cancer Fight A 'Public Journey'
"September was a very inconvenient time for Simmons College president Helen Drinan to learn that she had an aggressive form of breast cancer."
The Boston Globe: I Have Breast Cancer
"Stealthily over the past year a group of enemy agents in the form of malignant cells have been massing under the banner of breast cancer to assault my life."
WebMD: New Mammogram Screening Guidelines FAQ
"The U.S. Preventive Services Task Force (USPSTF) is recommending sweeping changes in its breast cancer screening guidelines."
American Cancer Society: American Cancer Society Recommendations For Early Breast Cancer Detection In Women Without Breast Symptoms
"Women age 40 and older should have a mammogram every year and should continue to do so for as long as they are in good health."
This segment aired on April 14, 2015.