Skeletons And Roots: Why Did Ben Affleck Try To Hide A Slave-Owning Ancestor?
24:00
Play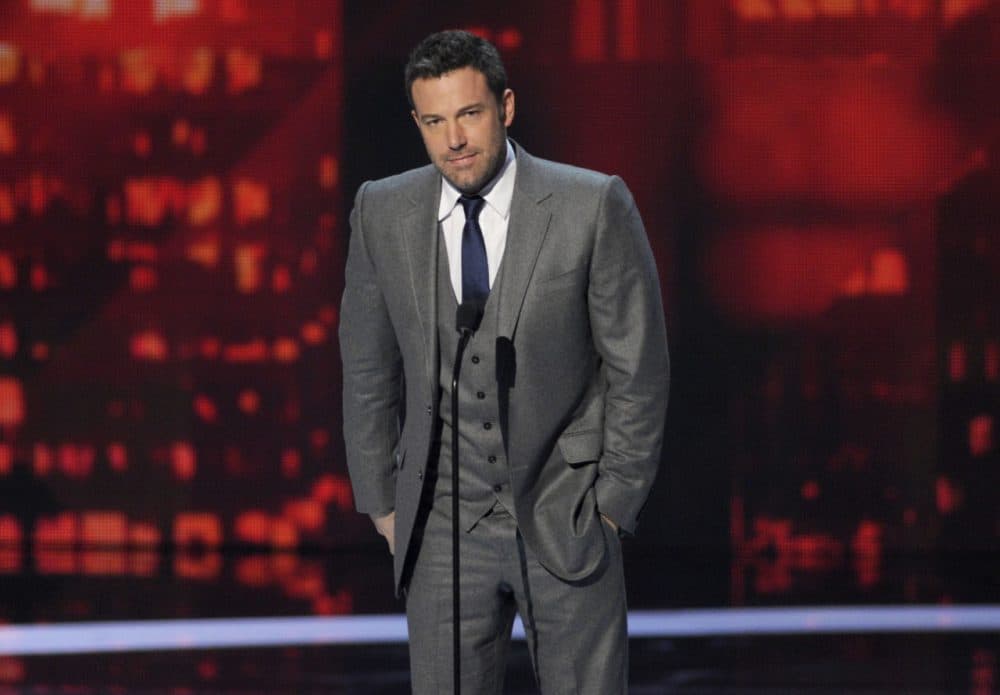 This article is more than 6 years old.
Why, as individuals, and as a nation, do we still find it so hard to talk about things like slavery?
In the PBS series, "Finding Your Roots," noted Harvard Professor Henry Louis Gates, Jr. digs into the deep family histories of famous Americans.
In an episode called "Roots of Freedom," actor Ben Affleck was one of Gates's guests. By now, you've probably heard that Affleck didn't want all of his roots exposed. One of his ancestors was a slave owner.
This week, WikiLeaks revealed new documents from the Sony hack. Specifically, a series of emails between Gates and a close friend at Sony. Gates writes, "For the first time, one of our guests has asked us to edit out something about one of his ancestors — the fact that he owned slaves...we've never had anyone ever try to censor or edit what we found. He's a megastar. What do we do?"
Now, we know what they did. When the episode aired last October, there was no mention of Affleck's slave-holding ancestor.
This raises all sorts of questions about email privacy, editorial integrity, journalism and star power, but why was Affleck uncomfortable with revealing his family's true history? What did he fear? Why is it still so hard to talk about slavery? And what are we missing out on when we refuse to have those conversations?
Guests
Beverly Morgan-Welch, executive director at the Museum of African-American History in Beacon Hill, which tweets @MAAHMuseum.
Tricia Rose, professor and director of Brown University's Center for the Study of Race and Ethnicity in America. She tweets @ProfTriciaRose.
More
Cognoscenti: Ben Affleck Needn't Have Tried To Conceal His Slaveholding Ancestry
"Ben Affleck has apologized for trying to suppress information about a slaveholding ancestor, revealed by his participation in PBS's "Finding Your Roots." He was embarrassed by the news, Affleck explained. Why, I wonder. He bears no responsibility for the conduct of a distant ancestor. It indicates absolutely nothing about Affleck's own moral character or ideals."
The Boston Globe: For Ben Affleck, Lessons From Inconvenient Truths
"This week's celebrity tempest in a teapot is brought to you by Ben Affleck, Henry Louis Gates Jr., PBS, and Sony Entertainment CEO Michael Lynton. Oh, and WikiLeaks, which, if it had hands, would be rubbing them together in adolescent glee."
This segment aired on April 23, 2015.