Mass. Black And Latino Legislative Caucus Recite Martin Luther King Speech 50 Years Later
05:42
Play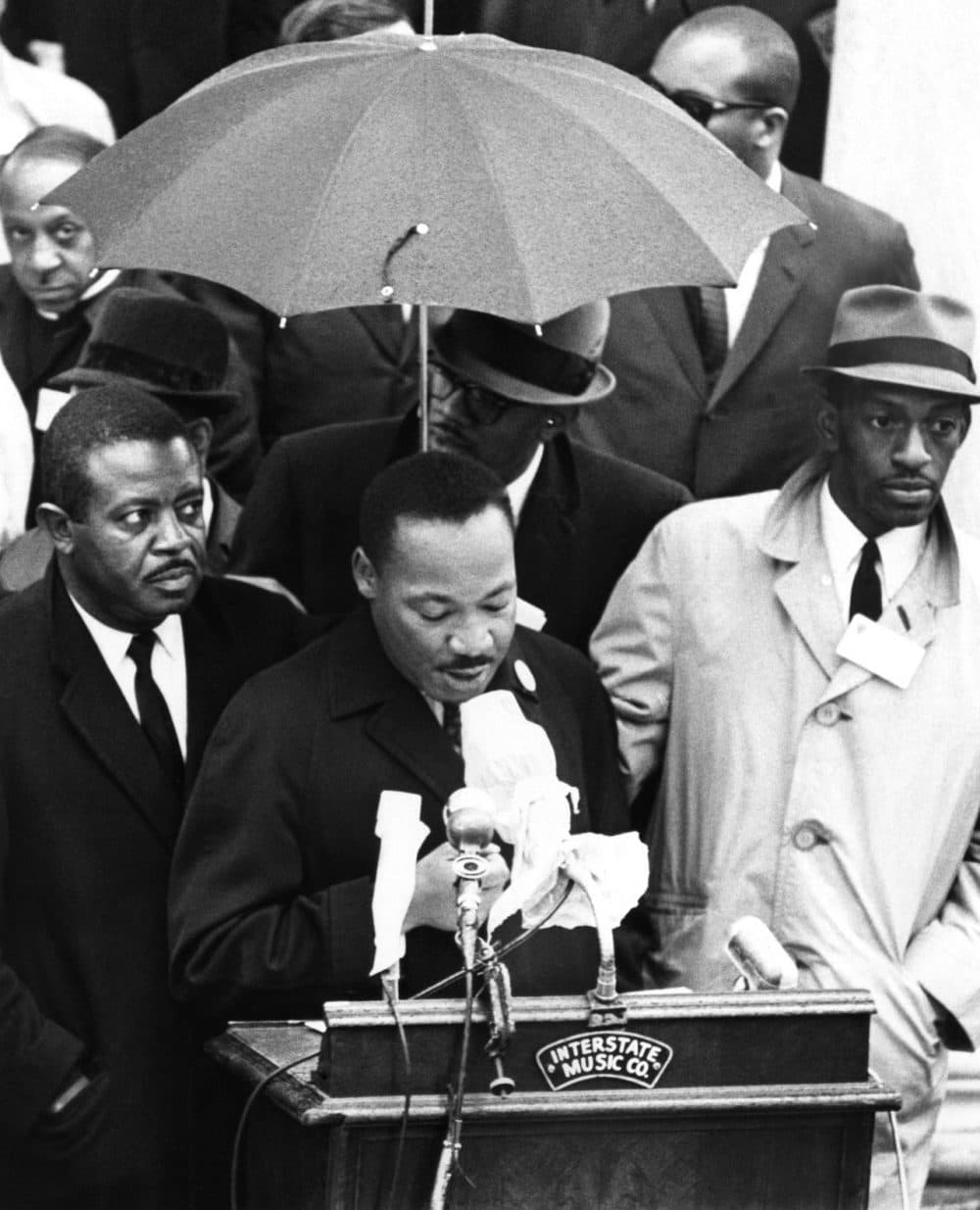 This article is more than 6 years old.
There are those moments where the echoes of history ring loud and true and, to some, it feels that way now as the issue of civil rights is taking center stage both in the argument over gay marriage at the Supreme Court and in protests on the streets of Baltimore.
50 years ago this month in Boston, civil rights also took center stage in the Massachusetts legislature, when the Rev. Dr. Martin Luther King, Jr. spoke to Beacon Hill lawmakers. It was King's first ever speech before a legislative body.
The state's Black and Latino Legislative Caucus marked the 50th anniversary of King's address by reading the speech once again in the Massachusetts House Chamber.
King spoke a little over a month after the 1965 Bloody Sunday march from Selma to Montgomery, where non-violent protesters were attacked by police. Even now, in 2015, King's words feel prescient. He warned what could happen when so many Americans are "constantly fighting a nagging sense of "nobodyness."
But King concluded his speech saying he still had faith in America. He believed the nation would solve the problem of racial injustice.
More
WBUR: Mass. Lawmakers Commemorate 50th Anniversary Of MLK Speech In Boston
"Fifty years ago this month, just weeks after the Rev. Martin Luther King Jr. led the historic march to Selma, Alabama, he came to Boston and spoke before a joint convention of the Massachusetts Legislature."
The State Library Of Massachusetts: Address Of Reverend Doctor Martin Luther King, Jr.
"Delivered to a joint convention of the two houses of the General Court of Massachusetts, April 22, 1965: including also a prayer offered by Reverend Michael E. Haynes of Boston, a member of the House of Representatives, and the address of the Honorable John F. X. Davoren of Milford, Speaker of the House of Representatives."
This segment aired on April 28, 2015.