New Gateway To Drug Treatment Through Gloucester Police Department
17:06
Play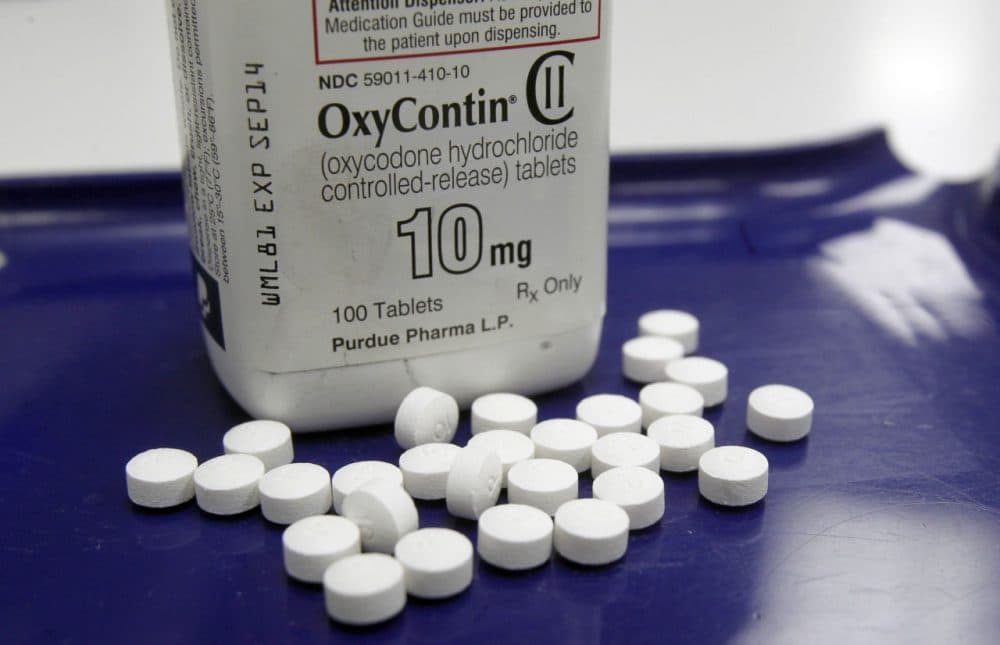 This article is more than 5 years old.
In case you missed it, here's an update from the front lines of America's war on drugs: America is losing. Since President Richard Nixon declared substance abuse "public enemy number one" in 1971, America has spent more than $50 billion a year on a system that favors incarceration over treatment.
Here in Massachusetts, where the opioid addiction crisis killed more people than car accidents last year, police in Gloucester are looking at a new way to fight back. In a Facebook post this week, the city's police chief said, going forward, his department will help drug addicts get treatment rather than jail.
Chief Leonard Campanello wrote, "Any addict who walks into the police station with the remainder of their drug equipment (needles, etc) or drugs and asks for help will NOT be charged." Instead police will guide them toward detox and treatment. It's a dramatic shift away from criminalizing drug use and addiction and, instead, treating it as a disease.
Guests
Leonard Campanello, police chief of the Gloucester Police Department. He tweets @GloucesterPD.
John Kelly, associate professor of psychiatry at Harvard Medical School, director of the Recovery Research Institute at Massachusetts General Hospital, program director of the MGH Addiction Recovery Management Service and associate director of the MGH Center for Addiction Medicine.
More
The Boston Globe: Gloucester To Stop Arresting Addicts Who Request Help
Under the city's plan, addicts who seek help at the police station will be paired immediately with on-call volunteers — called "angels" — who will take them to an emergency room, if necessary, and help find detox, treatment, and other services afterward. The addicts will be allowed to leave drugs and paraphernalia at the station and not face criminal charges.
Huffington Post: America's War On Drugs Has Failed. This Program Might Be The Solution
LEAD is a collaboration between police, public defenders and case workers that seeks to help drug addicts kick their habits and reintegrate them into society, rather than letting them cycle from the streets into jail cells and back. And if early results are an indicator, the effort is succeeding. Last month, an independent analysis by researchers at the University of Washington found that LEAD participants are 60 percent less likely to reoffend than their counterparts who have not been involved in the program.
This segment aired on May 8, 2015.