A History Of Black Holes From Improbability To Central Question In The Universe
22:28
Play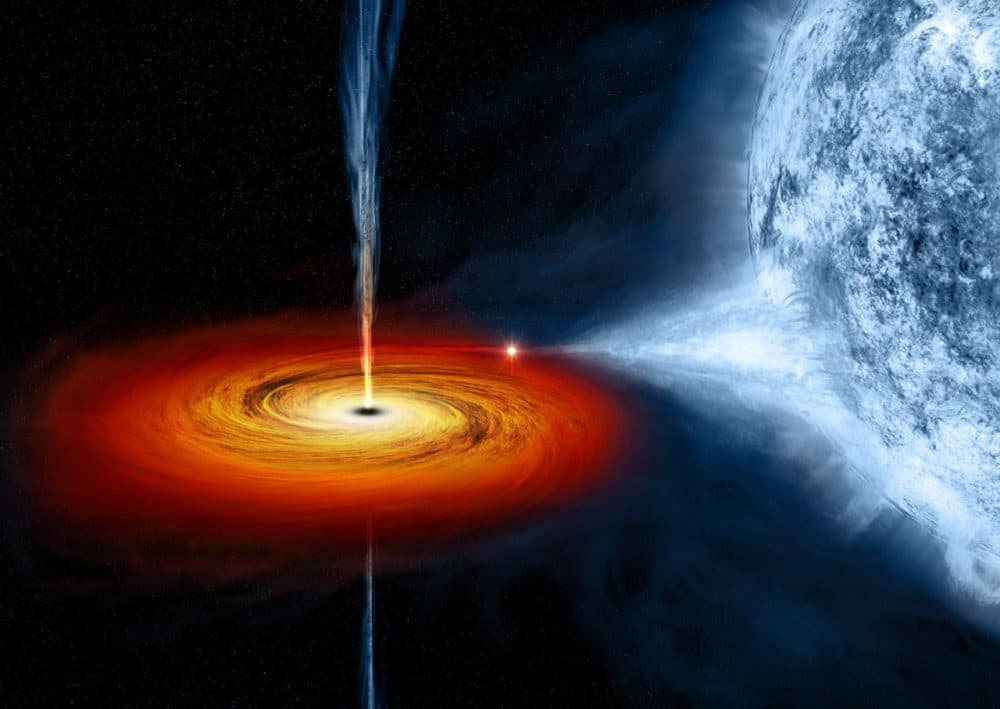 This article is more than 5 years old.
Black holes are among the most bizarre and mysterious of celestial objects. But for decades, many scientists outright dismissed black holes, saying the idea was too preposterous to even consider.
That dramatically changed over 50 years. Now, black holes may be among the most important objects in the universe.
Guest
Marcia Bartusiak, professor of the practice of the graduate program in Science Writing at MIT. Her latest book is "Black Hole: How an Idea Abandoned by Newtonians, Hated by Einstein, and Gambled On by Hawking Became Loved." She tweets @CosmosGal.
More
The Washington Post: How Black Holes, Hated By Einstein, Entered The Mainstream
"Over the past century black holes have helped to reshape our fundamental understanding of the cosmos. Where the Newtonian universe was static, the Einsteinian universe is a dynamic, evolving and astoundingly active environment. What comes through so beautifully in this book is how theoretical physics is itself a dynamically evolving landscape."
This segment aired on May 26, 2015.