Littlefield On Sports: FIFA Officials Arrested In Zurich
07:09
Play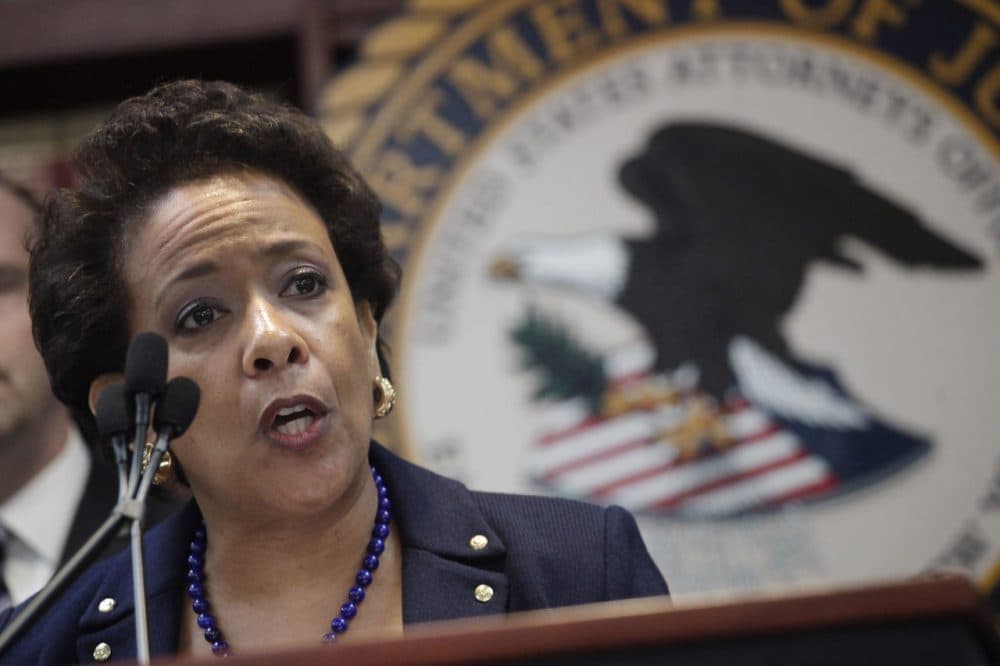 This article is more than 5 years old.
Corruption, bribery, money laundering, wire fraud and racketeering.
We're not talking about mafia dons. We're talking about top international soccer officials — seven of whom were arrested Wednesday by Swiss police in Zurich. More arrests are expected in a criminal investigation initiated by U.S. Attorney General Loretta Lynch.
"The 14 defendants charged in the indictment we are unsealing today include high-ranking officials of FIFA, the international organization responsible for regulating and promoting soccer, leaders of regional and other governing bodies under the FIFA umbrella and sports marketing executives," said Lynch.
Among those arrested, two current FIFA vice presidents. The U.S. case involves bribes totaling more than $100 million over many years. A separate investigation by Swiss authorities relates to FIFA'S awarding of the 2018 and 2022 World Cups.
Guests
Bill Littlefield, host of NPR's Only A Game. He tweets at @OnlyAGameNPR.
More
On Point: Swiss FIFA Arrests Shake Up Global Soccer
"Top officials at soccer's international governing body FIFA arrested in Switzerland today on US charges of racketeering, wire fraud, money laundering and bribery."
This segment aired on May 27, 2015.