Medical Marijuana Complaint Against Employer Reveals Legal Gray Area In Mass. Pot Law
26:33
Play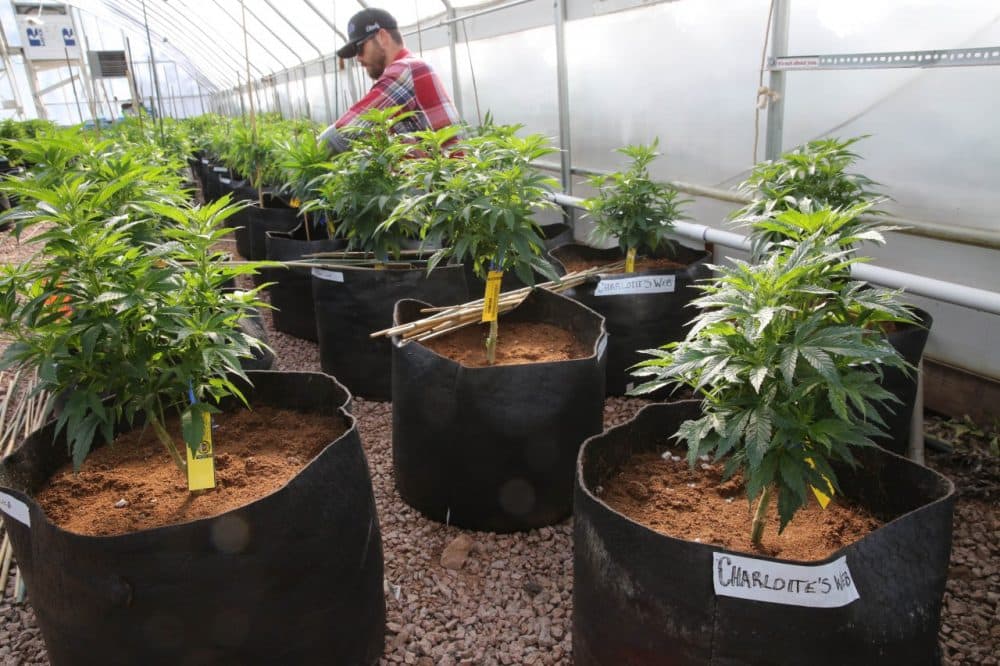 This article is more than 5 years old.
There's a conflict between state and federal law when it comes to marijuana. Back in 2012, Massachusetts citizens overwhelmingly approved a medical marijuana law, and the state's first dispensary is expected to open in Salem later this month.
The law allows people with a doctor's prescription to legally buy and consume the weed — or does it?
Consider the case of Cristina Barbuto, a 34-year-old woman from Brewster. She has a doctor's certificate for marijuana to help treat her digestive disorders, including Crohn's disease. But last year, she accepted a new marketing job, and on her first day of work, she failed a drug test and was fired.
The company, Advantage Sales and Marketing, says it follows federal law — and under that, marijuana is still illegal. So now Cristina Barbuto is filing suit with the Massachusetts Commission Against Discrimination.
It's believed to be the first case of its kind in the state.
Guests
Cristina Barbuto, filing suit with the Massachusetts Commission Against Discrimination over her medical marijuana filing.
Kabrina Chang, clinical associate professor of business law and ethics at Boston University. She tweets @ProfessorChang.
More
The Boston Globe: Woman Fights Medical Marijuana Firing
"With marijuana now legal for medical use in Massachusetts and 22 other states and the District of Columbia, the question of how workplaces deal with such use — especially drug screening tests for employment — has become a thorny, and far from settled, issue."
Fortune: Can you Get Fired For Smoking Medical Marijuana?
"Even as recreational marijuana usage is gaining acceptance, people who medicate with marijuana in most states can still get fired for failing their employer's drug test."
This segment aired on June 1, 2015.