What Boston Can Learn From The 1996 Atlanta Olympic Games
07:34
Play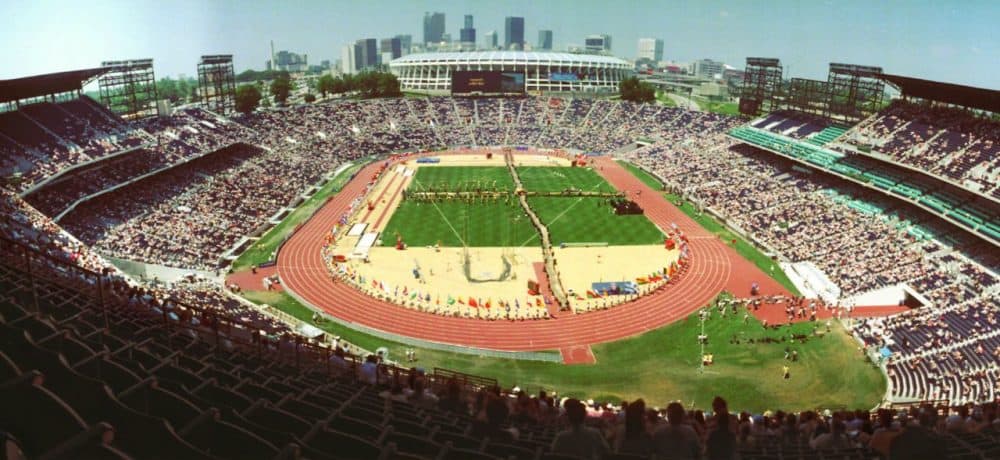 This article is more than 5 years old.
As Bostonians consider whether they want to host the Olympics nine years from now, there are some lessons to be learned from the last U.S. city to host the games: Atlanta — which did it in 1996.
Last week, we asked Andrew Young — who was mayor at the time — about Atlanta's Olympic legacy. He said it brought billions of dollars in investment, affordable housing, dorms for universities and attracted lots of new businesses to the city.
"It was just a tremendous community event," said Young. "The Olympics is an opportunity for any city."
But how do others in Atlanta remember the experience? And what might the Olympics offer Boston?
WBUR's Curt Nickisch headed down south to explore some of these questions. His series of reports will air this week on Morning Edition.
Guest
Curt Nickisch, WBUR's business and technology reporter. He tweets @CurtNickisch.
More
Radio Boston: Former Atlanta Mayor Says Olympics Were A Boon To The City
"In The Boston Globe, Young argued that the Atlanta Olympics sparked billions of dollars in investment and development, expanded affordable housing and extended Atlanta's civil rights legacy."
This segment aired on June 2, 2015.