Family Friendly Work Policies Might Be Harming Women At Work
22:58
Play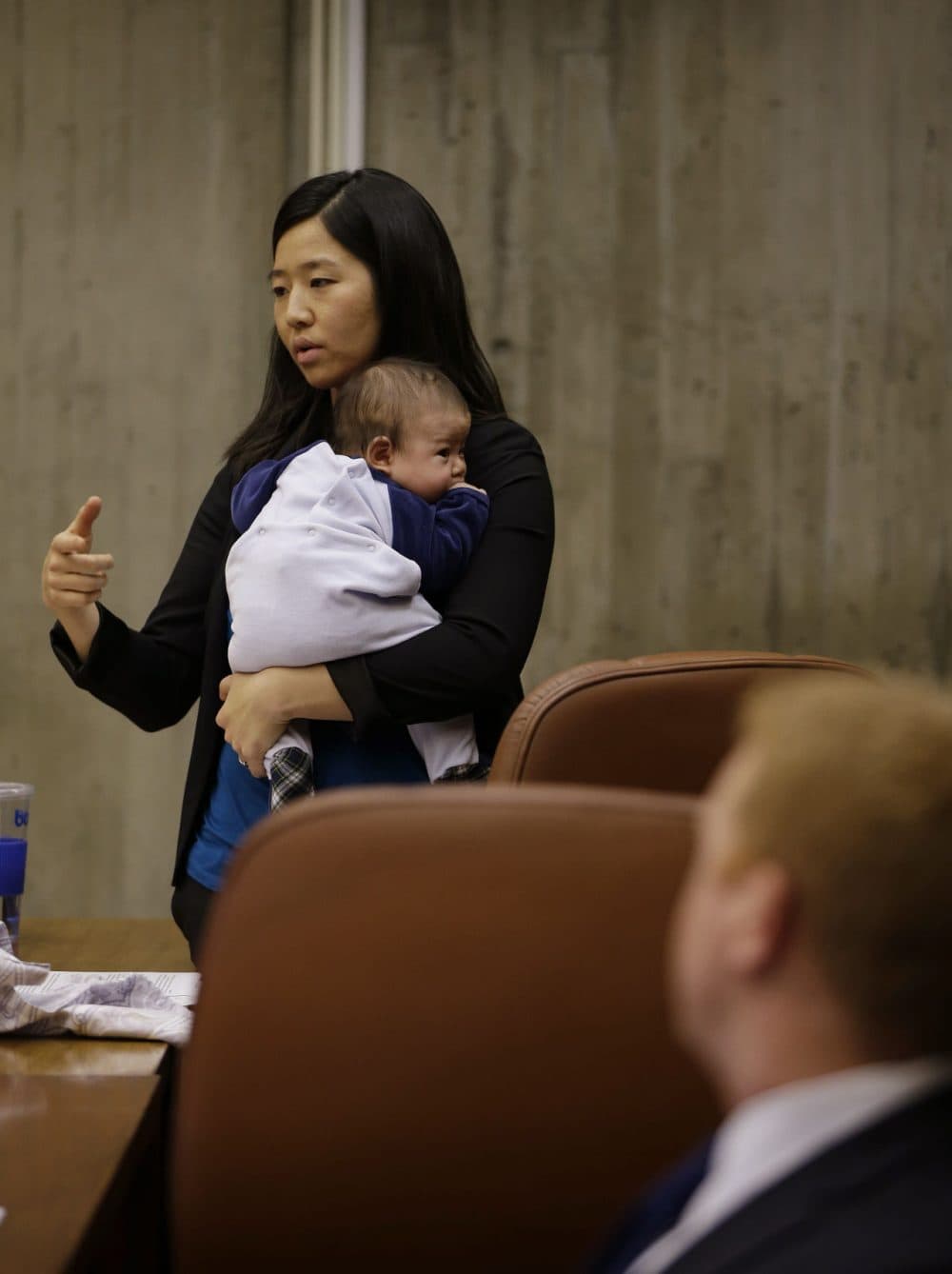 This article is more than 5 years old.
Women make up less than 5 percent of CEOs in America's top companies. But why? One of the conventional explanations is that businesses lack family-friendly policies, such as flexible schedules or working from home, which would help working mothers, in particular.
But new research suggests another theory: that everyone — men and woman — are stuck in a 24-7 work culture — which locks gender inequality in place.
It's an intriguing and new idea that challenges some conventional wisdom about gender inequality in the work place.
Guest
Robin Ely, professor of business administration and head of The Gender Initiative at Harvard Business School, which tweets @hbsgender.
More
The New York Times: The 24/7 Work Culture's Toll On Families And Gender Equality
"Offering family-friendly policies is too narrow a solution to the problem, recent research argues, and can have unintended consequences. When women cut back at work to cope with long hours, they end up stunting their careers. And men aren't necessarily happy to be expected to work extreme hours, either."
This segment aired on June 3, 2015.