Eating Bugs: Latest Fad Or Sustainable Food?
28:36
Play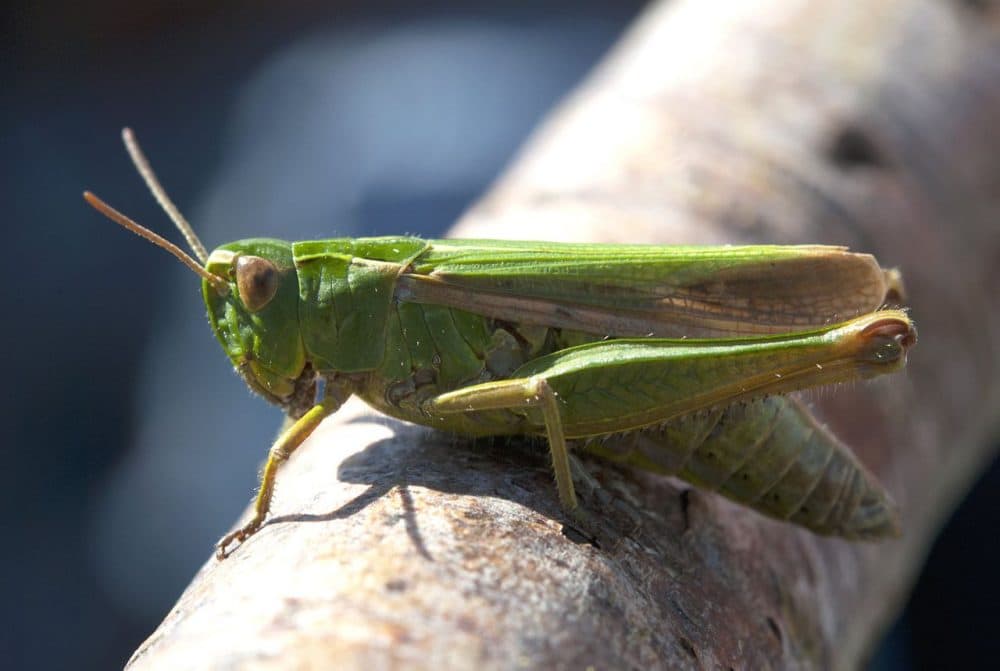 This article is more than 5 years old.
Do you eat insects? If not, would you consider adding protein-rich bugs to your diet?
They're a great source of protein, but bugs haven't yet caught on as a food source in the U.S.
Guests
Rose Wang, co-founder of the Cambridge-based "Six Foods," a startup that produces cricket chips. She tweets @Brosenoes.
Kathyrn Spilios, an entomologist and the director of instructional labs in biology at Boston University.
More
The Boston Globe: Swarms At 'Pestaurant' Eat Bug-Filled Food For Charity
"Participants gathered around the plaza at the charity event, challenging one another to toss back peppered mealworms and bite down into cookies with cricket heads poking through the soft dough. Groups of schoolchildren formed a circle, letting out shouts as their peers dropped crunchy insects down their gullets."
This segment aired on June 4, 2015.