Dana-Farber Doctors Report Back After Big Chicago Cancer Conference
08:42
Play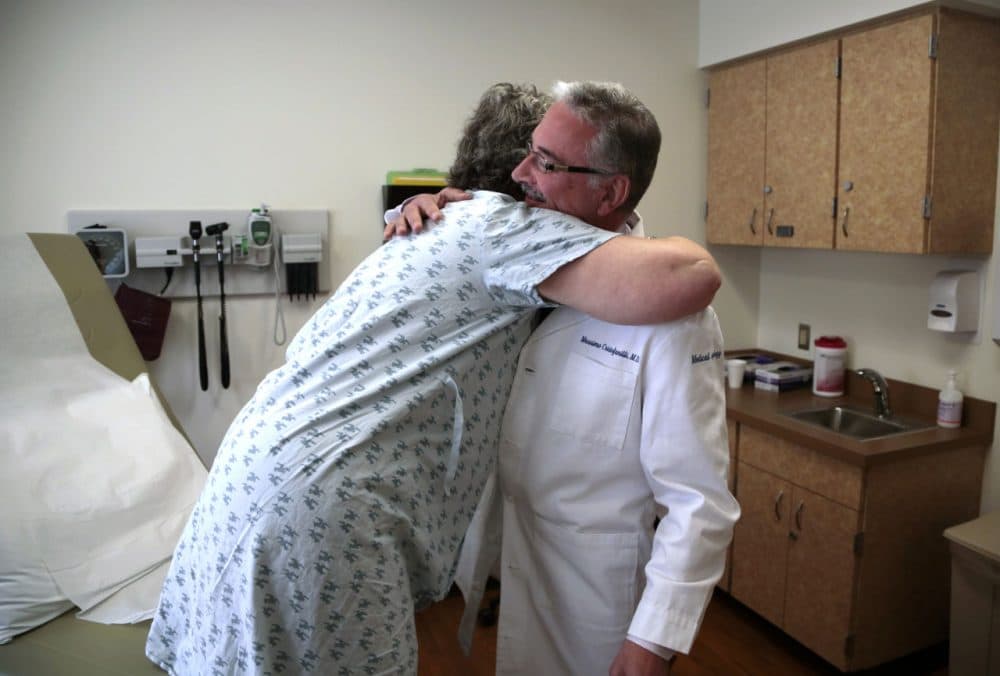 This article is more than 5 years old.
Earlier this week, a huge conference on the future of cancer treatment finished up in Chicago. You might call the American Society of Clinical Oncology's annual meeting the splashiest cancer conference of the year.
Two doctors from the the Dana-Farber Cancer Institute — one of the best known cancer treatment and research centers, right here in Boston — are coming back to town with big news from the front lines of cancer research with new information that's especially relevant to each of their specialties.
Guests
Dr. Jochen Lorch, thyroid cancer specialist at the Dana-Farber Cancer Institute's Head and Neck Treatment Center. He works with targeting tumors by their genetic mutations.
Dr. Patrick Ott, clinical director of the Center for Immuno-Oncology at the Dana-Farber Cancer Institute.
More
CommonHealth: Cancer Immune Therapy Headed For More Widespread Use

"Cancer immune therapy — an approach that harnesses the body's own disease-fighting system — is saving more patients with more types of cancer, and scientists are getting better at predicting who will benefit, studies released over the last few days show."
The Wall Street Journal: U.S. Cancer Study To Match Existing Drugs To Genetic Mutations
"The National Cancer Institute is launching a major trial in which it will play matchmaker between 1,000 advanced cancer patients and the growing cadre of drugs that can target tumors by their genetic mutations, not just where they occur in the body."
This segment aired on June 5, 2015.