Pope Creates Tribunal For Bishop Negligence On Alleged Abuse
05:59
Play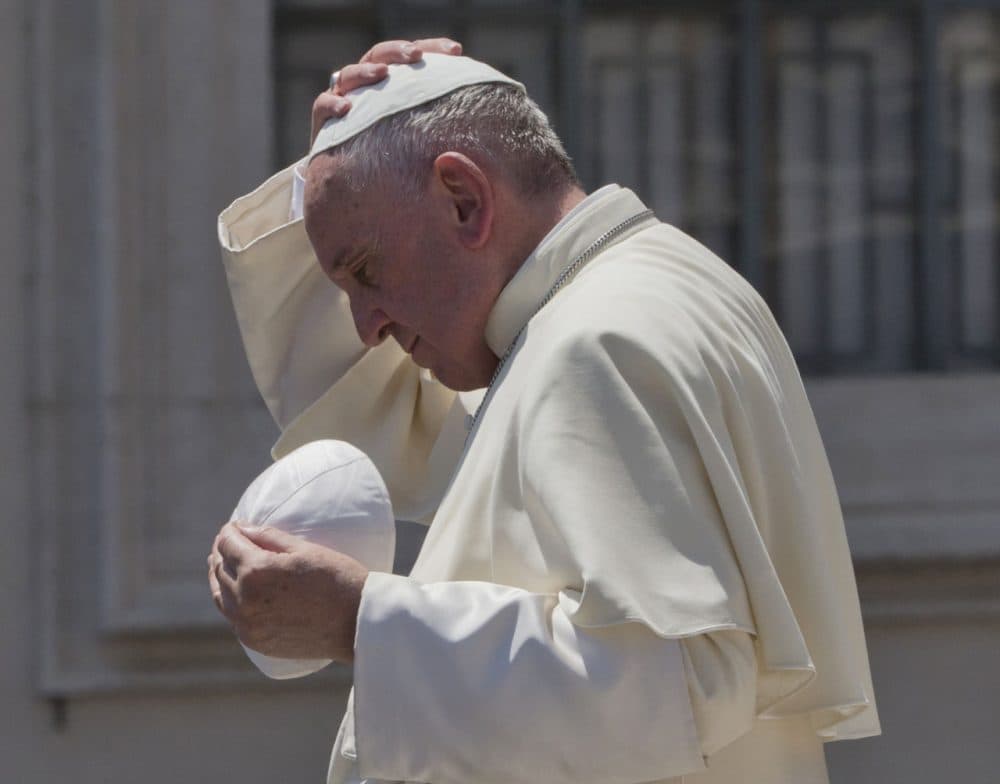 This article is more than 5 years old.
Pope Francis has created a new tribunal section inside the Vatican to hear cases of bishops accused of covering up for priests who raped and molested children.
A special new judicial section, with permanent staff, will be created inside the Congregation for the Doctrine of the Faith "to judge bishops with regard to crimes of the abuse of office when connected to the abuse of minors," a Vatican statement said.
Some are calling it a significant step forward for the Catholic Church, while others are calling for more transparency.
"As long as clerics are in charge of dealing with other clerics who commit and conceal child sex crimes, little will change. Church officials should join us in reforming secular abuse laws so that clerics who hurt kids and hide predators will be criminally charged. If that happens, we'll be encouraged," said Barbara Blaine, president of the Survivors Network of those Abused by Priests, in a statement.
Guest
John Allen, Jr., author of nine books on the Catholic Church, and an associate editor at The Boston Globe. He tweets @JohnLAllenJr.
More
WBUR: Vatican Establishes Tribunal To Investigate Bishops In Abuse Cases
"The decision includes the creation of an unprecedented department that will judge bishops accused of covering up sexual abuse of minors or of failing to protect children from pedophile priests."
Crux: Abuse Victims: The Pope Is Listening
"British layman Peter Saunders called Wednesday's announcement 'good news,' saying 'this is a positive step that clearly indicates that Pope Francis is listening to his commission.'"
This segment aired on June 10, 2015.