The Four Founding Fathers Who Brought America Together
11:34
Play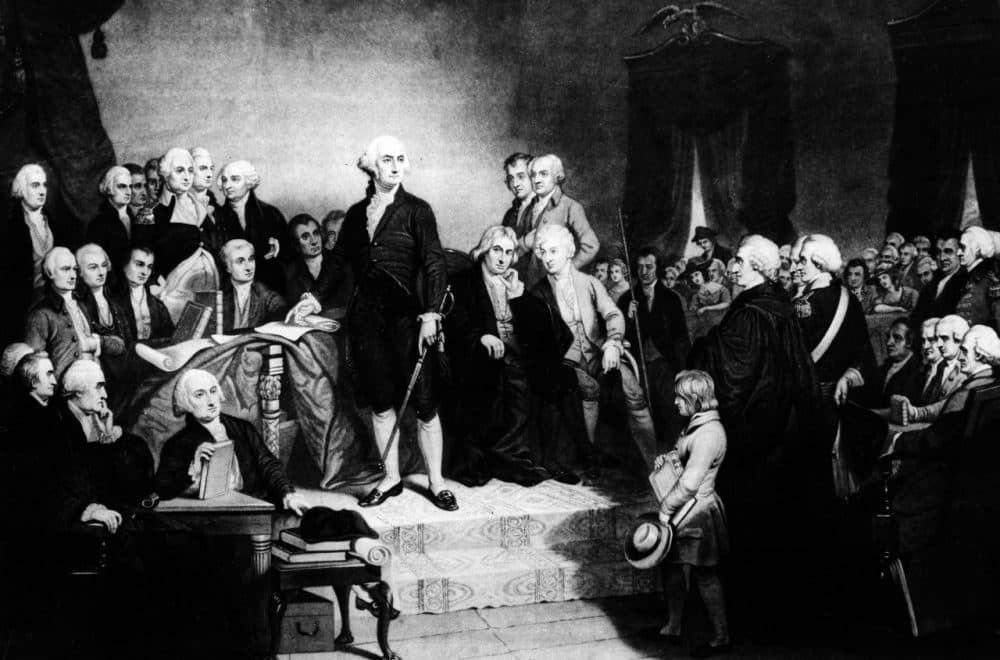 This article is more than 5 years old.
As we approach July 4, here's a question to get us thinking about Independence Day: Exactly when did the United States really become a nation? Was it July 4, 1776? Historian Joseph Ellis says no. Instead, he argues, look a little later, to 1783 when four founding fathers undertook what he calls "the most creative and consequential act of political leadership in American history."
Guest
Joseph J. Ellis, Pulitzer Prize-winning historian, author and professor at Williams College. His latest book is "The Quartet: Orchestrating The Second American Revolution, 1783-1789."
More
The Boston Globe: Book Review Of 'The Quartet' By Joseph J. Ellis
"These men, all either veterans of the Continental Congress or Washington's Continental Army, emerge in this story because, as Ellis puts it, they 'diagnosed the systematic dysfunctions under the Articles, manipulated the political process to force a calling of the Constitutional Convention, collaborated to set the agenda in Philadelphia, attempted somewhat successfully to orchestrate the debates in the state ratifying conventions, then drafted the Bill of Right as an insurance policy.'"
This segment aired on June 11, 2015.