How Bed Bugs Infest Our Bedrooms And Minds
21:57
Play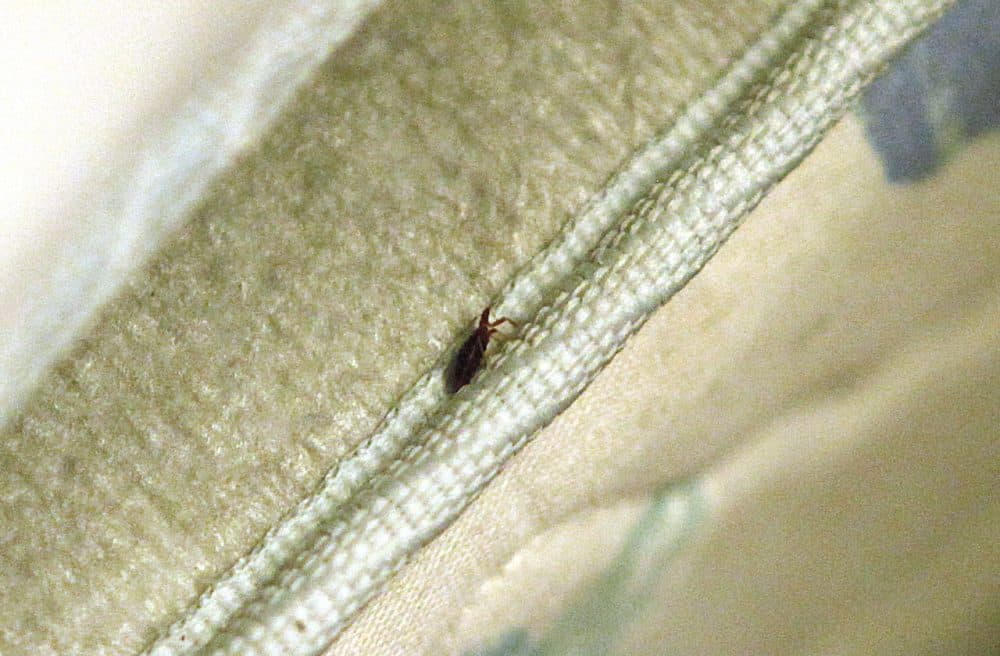 This article is more than 5 years old.
Back in the summer of 2004 in New York City, Brooke Borel developed a series of painful, itchy welts. She went to the doctor, who ruled out Lyme Disease and prescribed her antibiotics and steroids to ease the swelling and the itching.
But the welts came back again and again, and their origin remained a frustrating and painful mystery. Finally, a phone call to her father, a doctor living in Kansas, offered an answer.
He asked, "Do you think you have bed bugs?
"Bed bugs? Are you crazy? That's not even a real thing," said Borel.
But, of course, they are real, and bed bugs provoke real fear and suffering. They even had a leading role in a recent episode of "Orange Is The New Black."
Bed bugs have probably been with us for 250,000 years, so they very likely harassed our ancestors who lived in caves. That's just one of the facts you learn from Brooke Borel's new book about her experience with bed bugs and their long biological and cultural histories.
Brooke Borel will be speaking about her new book at Harvard Book Store Monday at 7 p.m.

Guest
Brooke Borel, science writer and contributing editor to Popular Science. Her new book is called, "Infested: How the Bed Bug Infiltrated our Bedrooms and Took Over the World." She tweets @brookeborel.
More
National Geographic: Bedbugs: Coming To A Bed Near You

"People take extreme measures to get rid of bedbugs. Some have been driven to suicide, says author."
WBUR: The Creepy, Crawly World Of Bedbugs And How They Have 'Infested' Homes
"Brooke Borel admits she has become either "the worst person" or "the best person" to talk to at a cocktail party. The journalist not only has had a few experiences with bedbugs, she also has written the new book Infested about the history of bedbugs. And she's not afraid to talk about it."
Excerpt
This segment aired on June 15, 2015.