After 16-Year-Old's Shooting Death, Walsh Administration Reaches Out To Young Teens
15:50
Play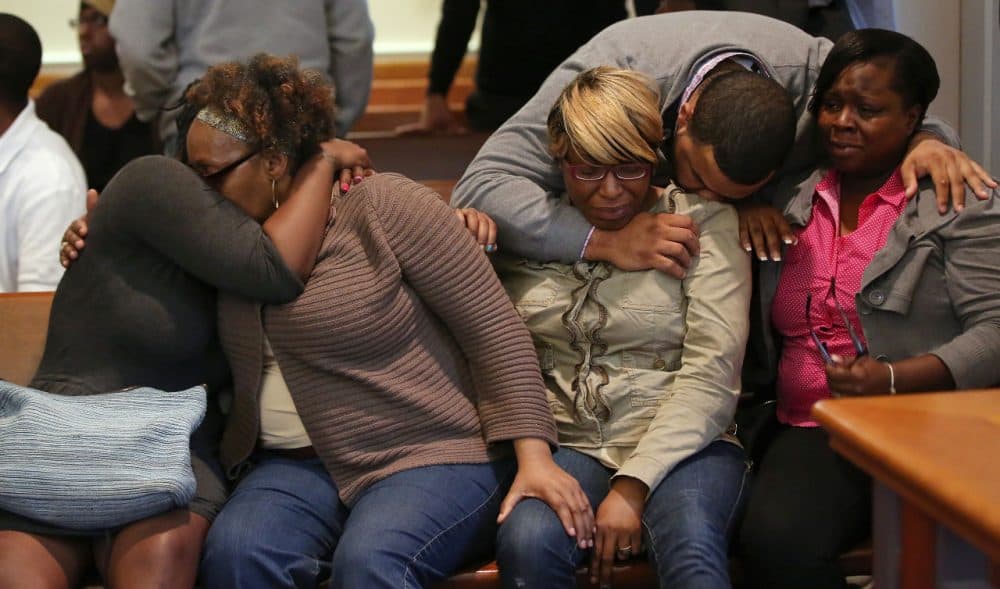 This article is more than 6 years old.
In downtown Boston Tuesday, Mayor Marty Walsh announced a new effort to tackle the long-standing challenge of violent crime among kids. The challenge is front and center in Boston once again — following the murder last week of 16-year-old Jonathan Dos Santos.
The young man was reportedly trying to avoid gang involvement, but he was shot to death, allegedly by a 14-year-old and a 16-year-old who were charged with murder Monday.
The mayor's initiative will focus on reaching 11- to 14-year-olds before they're caught up in street violence.
Guests
Daniel Mulhern, Boston's chief of public safety and former Suffolk County prosecutor.
Emmett Folgert, executive director of the Dorchester Youth Collaborative.
More
The Boston Globe: Dorchester Rally To Push For Peace On The Streets

"About 200 families, community leaders, and clergy members are expected to march in a peace rally in Dorchester Tuesday night in memory of the recent deaths of three youths in the neighorhood."
WBUR: Boston Violence Prevention Program Targets 11- To 14-Year-Olds

"A day after two Boston teens — ages 14 and 16 — were charged with fatally shooting a 16-year-old, Mayor Marty Walsh joined corporate and civic leaders to announce a new initiative to stem youth violence."
The Boston Globe: Summer Program Strives To Keep Peace On Streets
"Amid the heartbreaking story of a 16-year-old gunned down allegedly at the hands of two other teens, Boston officials are shifting their summer focus to younger youths, hoping to intervene before trouble arrives."
WBUR: What Massachusetts Law Says About Juveniles Charged With Murder
"Two Boston teenagers — one 14, one 16 — are facing murder charges in the shooting death of a 16-year-old in Dorchester. Both will be tried as adults. While it's still very early in that case, it's worth noting that Massachusetts law has changed recently when it comes to sentencing juveniles in murder cases."
This segment aired on June 16, 2015.