Would A Toy Gun Ban Stop The Violence?
13:46
Play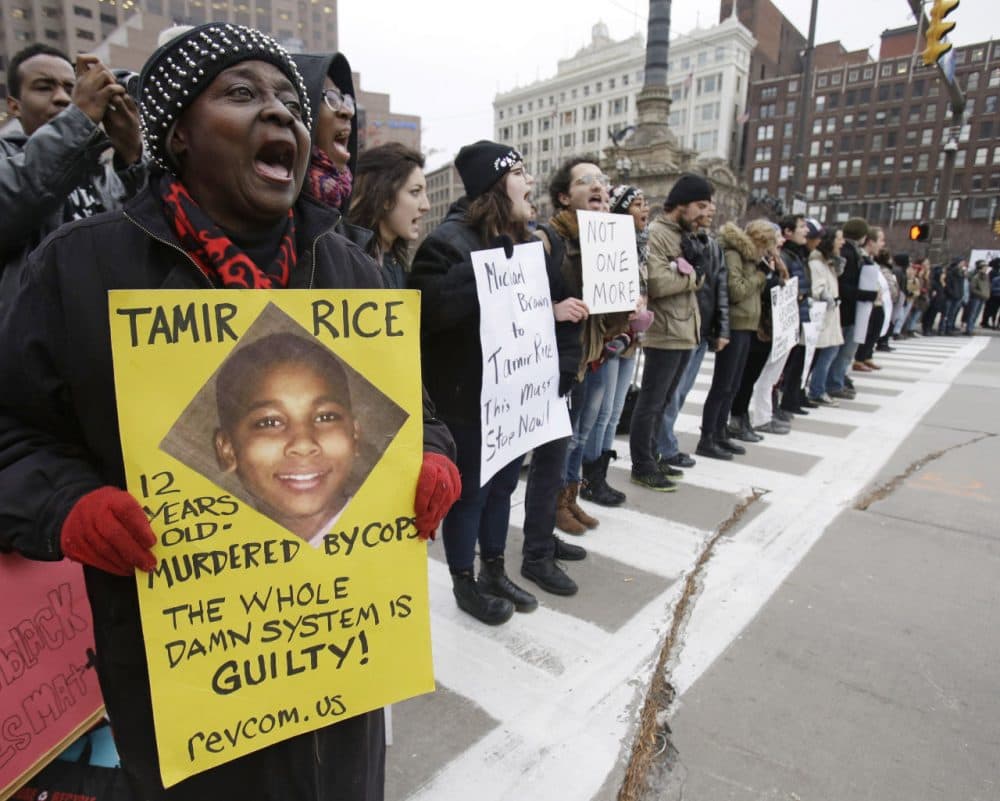 This article is more than 5 years old.
The proliferation of phony firearms has led to deadly consequences across the state and sparked a rally in Dorchester Thursday, calling on manufacturers to stop selling toy guns.
Tamir Rice, a 12-year-old from Ohio, was playing with a toy gun when he was shot to death by a police officer. And last week, Brockton Police shot and killed a man after he allegedly pointed a BB gun at officers.
Is stopping toy guns the solution?
Guests
Rev. Mark Scott, associate pastor at the Azusa Christian Community in Dorchester. He has served as the associate director for outreach in the White House Office of Faith-Based and Community Initiatives and the director of the Ella J. Baker House, a faith-based settlement house in Dorchester.
William Evans, commissioner of the Boston Police Department. He tweets @BostonPolice.
More
The Boston Globe: Fake Firearms Bring Genuine Dangers
"The proliferation of phony firearms difficult to distinguish from real guns has made policing more difficult, Evans said. Pointing to the case of 12-year-old Tamir Rice in Ohio, who was playing with a toy gun when he was shot to death by a police officer, Evans has called for the community's help in getting the fake firearms off the street, saying that the possibility of a similar shooting here is 'our worst nightmare.'"
The New York Times Magazine: Off Target On Toy-Gun Regulation
"More subtly, a focus on regulation serves to excise the deaths of Tamir Rice and John Crawford III from the larger conversation on race and policing that began anew with the death of Michael Brown in Ferguson, Mo. What little information exists on police shootings of people with toy guns suggests that blacks and Latinos are overrepresented among the victims."
This segment aired on July 9, 2015.