Rap Group Czarface Flexes Superpowers With New Album, 'Every Hero Needs A Villain'
11:48
Play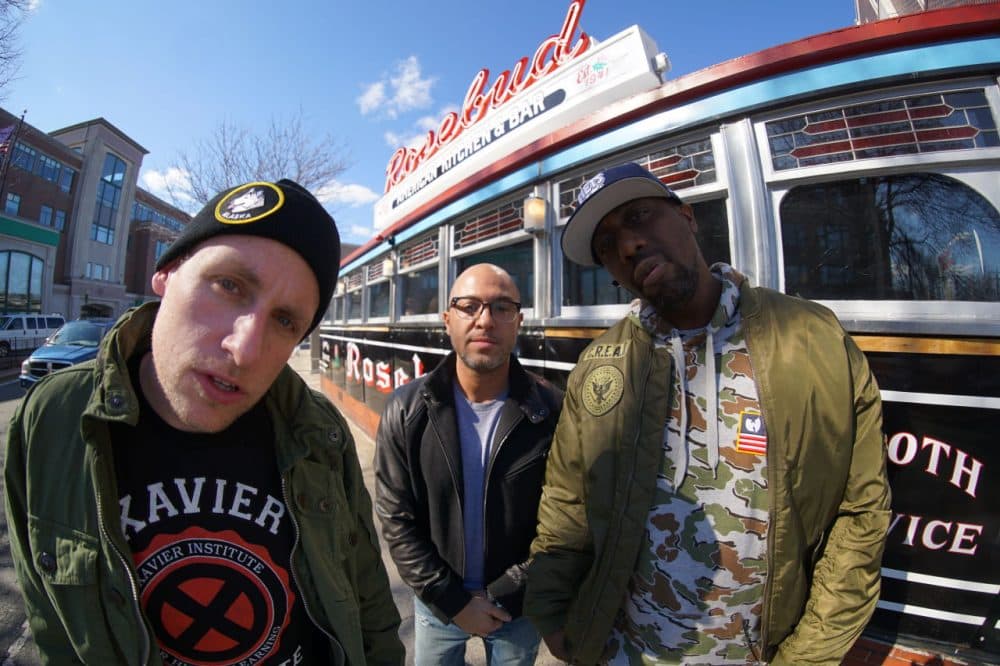 This article is more than 5 years old.
What do you get when a couple of white guys from the North Shore with a passion for hip hop team up with a member of the band, Wu-Tang Clan?
You get Czarface, and their new album, "Every Hero Needs a Villain."
Czarface is made up of the Boston rap duo 7L and Esoteric, who hail from the North Shore, along with Inspectah Deck of Wu-Tang Clan.
Czarface will be performing at the Middle East Downstairs in Cambridge Saturday July 25.
Guests
Esoteric (Seamus Ryan), MC. He tweets @MCEsoteric.
7L (George Andrinopoulos), DJ/producer.
More
Noisey: Every Czarface Needs A Villain: The Underground Hip-Hop Group Talks Their Return

"At times when you talk to the members of Czarface, it seems they can't come to a conclusion on a mission statement for the group. They vacillate between just wanting to make music they enjoy, and railing against the pitfalls of corporate rap."
The Boston Globe: Czarface, 'Every Hero Needs A Villain'
"In films, comic-book sequels typically enjoy an inherent advantage over their predecessors: Once the requisite origin story has been told, our heroes can get down to the business of flexing their awesome powers."
This segment aired on July 17, 2015.