Is Alexander Ciccolo A Potential Terrorist Or Just Someone Who Needed Help?
13:46
Play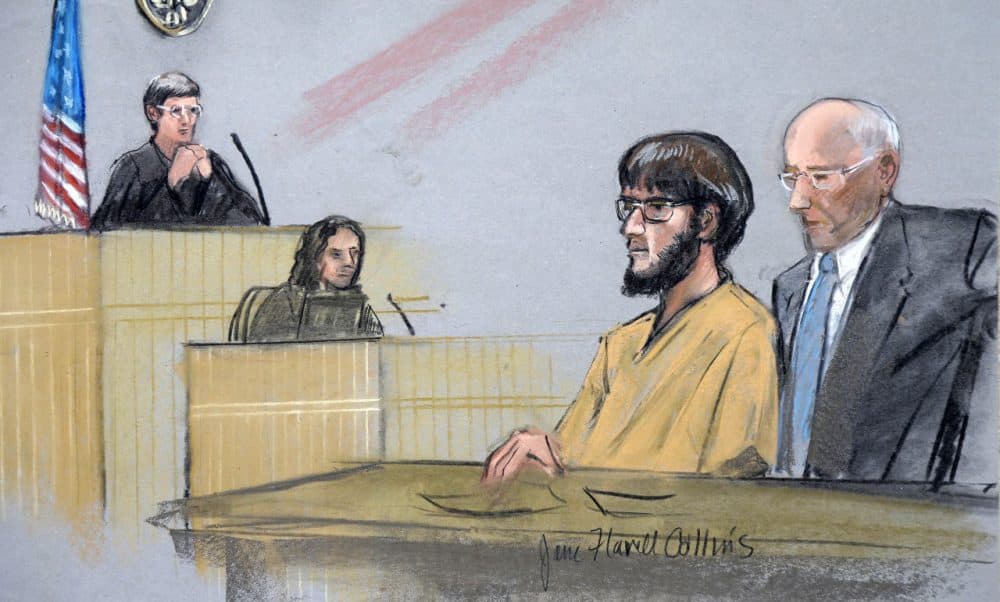 This article is more than 5 years old.
The father of Alexander Ciccolo made the tough call to tip off the FBI to his son's recent radicalization. It was that tip that led to the 23-year-old's arrest July 4 — after the FBI monitored him since September 2014. Ciccolo had begun espousing radical Islamist views, and the feds say he had molotov cocktails in his apartment. They arrested him for allegedly receiving firearms from an undercover FBI agent.
But Ciccolo also has a long history of mental illness. So, could he have been committed to a mental health facility instead of arrested?
Guests
David Boeri, senior reporter at WBUR and co-host of WBUR's Finish Line podcast. He tweets@DavidBoeri.
Harvey Silverglate, defense attorney and author of "The Shadow University: The Betrayal of Liberty on America's Campuses." He tweets @HASilverglate.
Donald Stern, former U.S. Attorney for the District of Massachusetts.
More
WBUR: Did The Boston Police Captain Who Warned FBI About His Son Have Other Choices?
"Under Massachusetts law, any person may apply to a district court for 'a warrant to apprehend' someone in order to seek commitment to a mental health facility of 'a mentally ill person whom the failure to confine would cause the likelihood of serious harm,' says longtime criminal defense attorney Michael Natola."
This segment aired on July 20, 2015.