What The Ashley Madison Hack Means For Us All
06:29
Play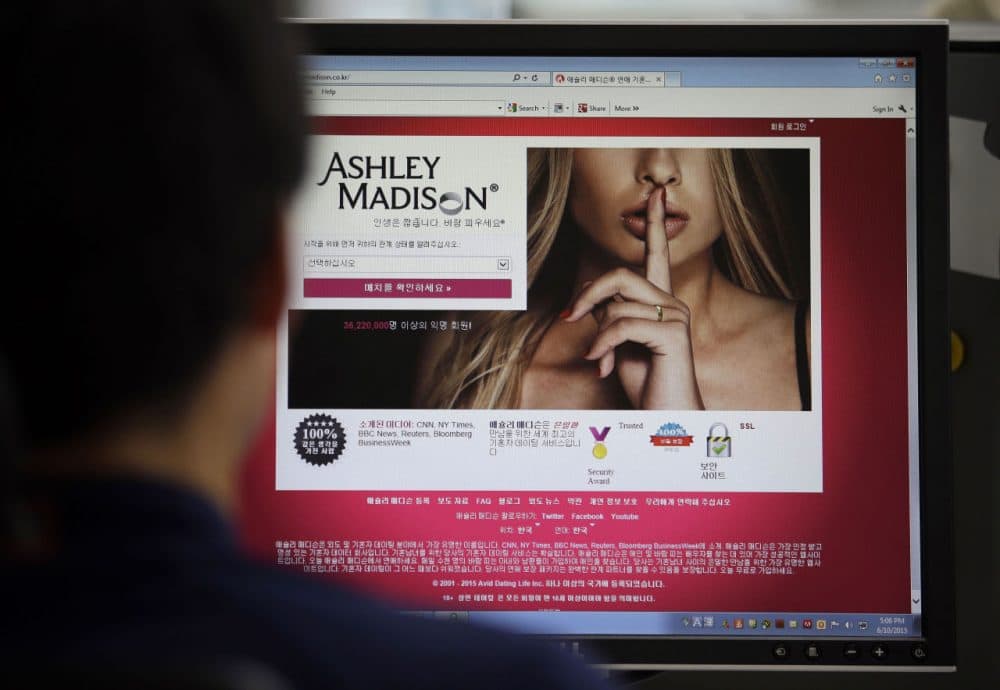 This article is more than 5 years old.
By now it's clear just how vulnerable we are online. The recent data breaches are difficult to keep track of — from the attack on Sony's computer systems to the breach at the federal Office of Personnel Management to a breach in CVS's photo site.
Add to that list a website that, like it or not, is used by over 30 million people. It's called ashleymadison.com and it connects people who are looking to cheat on their spouses.
Guest
Hiawatha Bray, technology writer for The Boston Globe's business section. He tweets @GlobeTechLab.
More
The Boston Globe: Ashley Madison Hack A New Version Of Internet 'Sextortion'

"When 37 million people share their adulterous fantasies at the notorious dating site AshleyMadison.com, what's the worst thing that could happen?"
The Guardian: It Hurts, But I'm Going To Defend Ashley Madison And 37 Million Adulterers
Ashley Madison may be a morally dubious enterprise, and the emotional wreckage left by lies within relationships keenly felt, but if we don't condemn this attack on privacy, the moral fault here is our own."
TIME: Ashley Madison Already Caved To Hackers' Demands
"Ashley Madison, a dating site that enables spouses to surreptitiously arrange extramarital affairs, suspended fees for users who want to delete their accounts, after hackers threatened to publicly expose millions of users on Monday."
This segment aired on July 21, 2015.