Biogen Releases Promising Data From Alzheimer's Drug
12:45
Play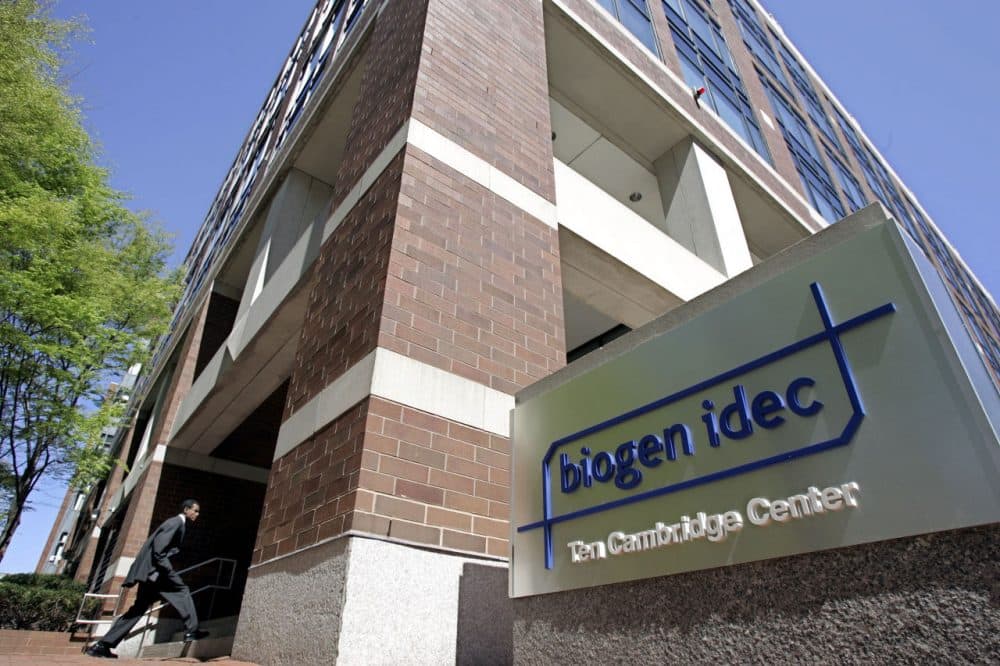 This article is more than 5 years old.
There are encouraging new results from a small trial of an Alzheimer's drug created by the Cambridge-based global biotechnology company, Biogen.
The trial included 166 early-stage patients. The drug, aducanumab, appeared to help slow down the cognitive declines and memory loss associated with Alzheimer's.
Note: Biogen is an underwriter of WBUR.
Guests
Jeff Sevigny, senior medical director for clinical development at Biogen, which tweets @biogen.
Dennis Selkoe, co-director of the Ann Romney Center for Neurologic Diseases at Brigham and Women's Hospital.
More
The Boston Globe: Alzheimer's Drugs Show Some Promise In Recent Studies
New clinical data released Wednesday contained encouraging findings, but also reason for caution, from tests of a pair of experimental drugs to treat Alzheimer's disease. Cambridge biotechnology company Biogen Inc. said fresh results from its early-stage study of Alzheimer's patients showed that its drug candidate continued to slow the mental decline of patients with early indications and mild cases of the disease.
This segment aired on July 24, 2015.