What Does All Of Boston's Development Mean For The City?
22:58
Play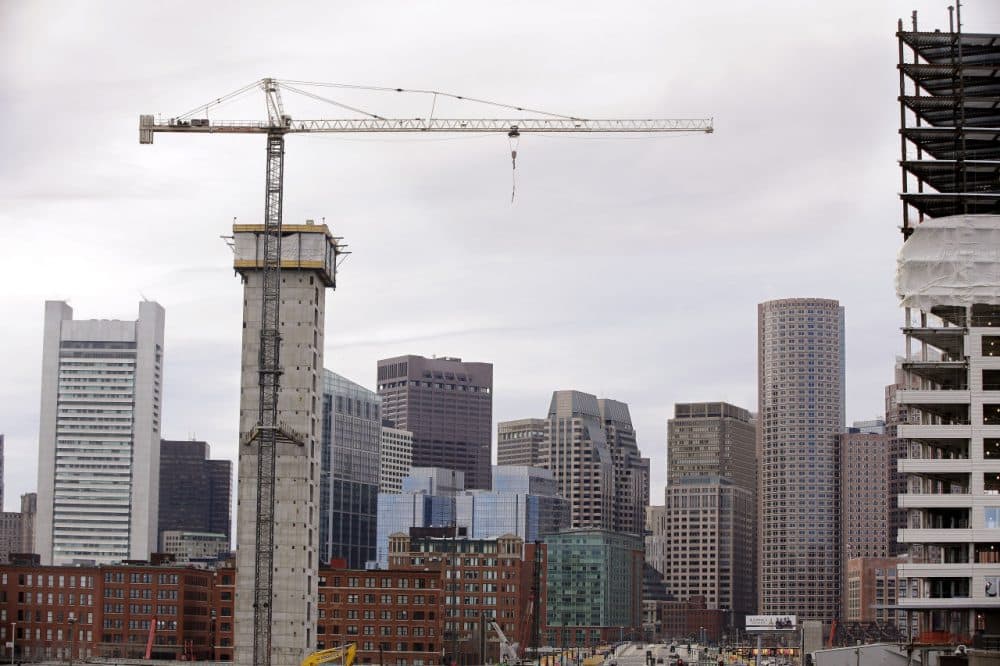 This article is more than 5 years old.
It seems like, no matter where you go in Greater Boston, you'll find some sort of construction going on. In some neighborhoods, even the most prudent of economists describe what's going on as a "boom."
Take Kendall Square in Cambridge, for example. City officials are considering plans for 1 million square feet of new development. That's on top of the $1.2 billion Kendall Square plan submitted by MIT.
There's also Boston's Seaport, where the latest development plans involve a 500,000 square foot, mixed use luxury condominium building proposed at the site of the former Anthony's Pier 4 restaurant.
What does all this development mean for the city? And how can officials make sure that all this growth doesn't overwhelm?
Guests
Larry Field, deputy executive director at the Massachusetts Smart Growth Alliance.
Tom Andrews, executive vice president at Alexandria Real Estate.
More
The Boston Globe: Cambridge To Consider Rezoning Part Of Kendall
"A plan to rezone part of Kendall Square to enable another 1 million square feet of development in the booming neighborhood was to be filed with the Cambridge City Council Monday night."
WBUR: Boston Under Construction: A Snapshot Of A Boom
As BRA Director Brian Golden told WBUR: "We're going through what is arguably the biggest building boom in the history of the city of Boston."
This segment aired on August 11, 2015.