Why Boston's Zoos Fall Short, And Whether They Make Sense At All
24:00
Play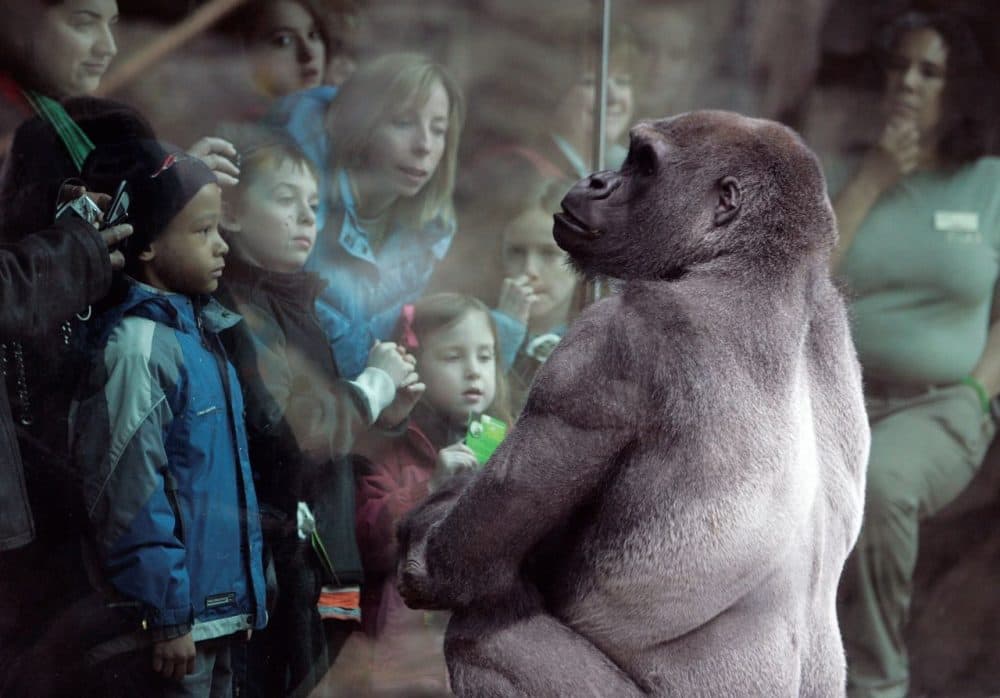 This article is more than 5 years old.
When you think of Boston's well-known cultural institutions, you might consider the Museum of Fine Arts, the Museum of Science, the Institute of Contemporary Art, maybe the New England Aquarium.
But, one place that might not immediately come to mind is the zoo. The Franklin Park Zoo and the Stone Zoo in Stoneham typically doesn't attract as many visitors as zoos in other major cities.
So, why is that? Where and why do Boston's zoos fall short, and should we even strive to have a great zoo when it means keeping wild animals in captivity?
Guests
John Linehan, president and CEO of Zoo New England, which tweets @zoonewengland.
Michael Fitzgerald, freelance journalist covering innovation. He recently wrote about Boston's zoos for The Boston Globe Magazine. He tweets @riparian.
More
The Boston Globe: Why Doesn't Boston Have A Better Zoo?
"Those forlorn former raccoon and bear homes were supposed to be part of a great collection of animals in the Long Crouch Woods, connected to what is today's Franklin Park Zoo, then a vast expanse with exhibit halls called The Greeting. But nothing more was built in the woods."
The Boston Globe: New Lions Make A Quiet Debut At Franklin Park Zoo
"Dinari and Kamaia, the two new lions at the Franklin Park Zoo, also have new bosses to contend with, and a duty to follow the roaring success of their crowd-pleasing predecessor."
The Boston Globe: North Of Boston, Stone Zoo's Accreditation Is At Risk
"The chronically underfunded organization, which runs the Franklin Park Zoo in Boston and the Stone Zoo in Stoneham, recently completed its largest-ever fund-raiser, surpassing its $6.6 million goal, and received the first seven-figure gift in its history. It has beefed up its board and has a modern new children's exhibit in the works."
This segment aired on August 13, 2015.