Former Mass. Governors Argue South And North Stations Should Be Linked
Play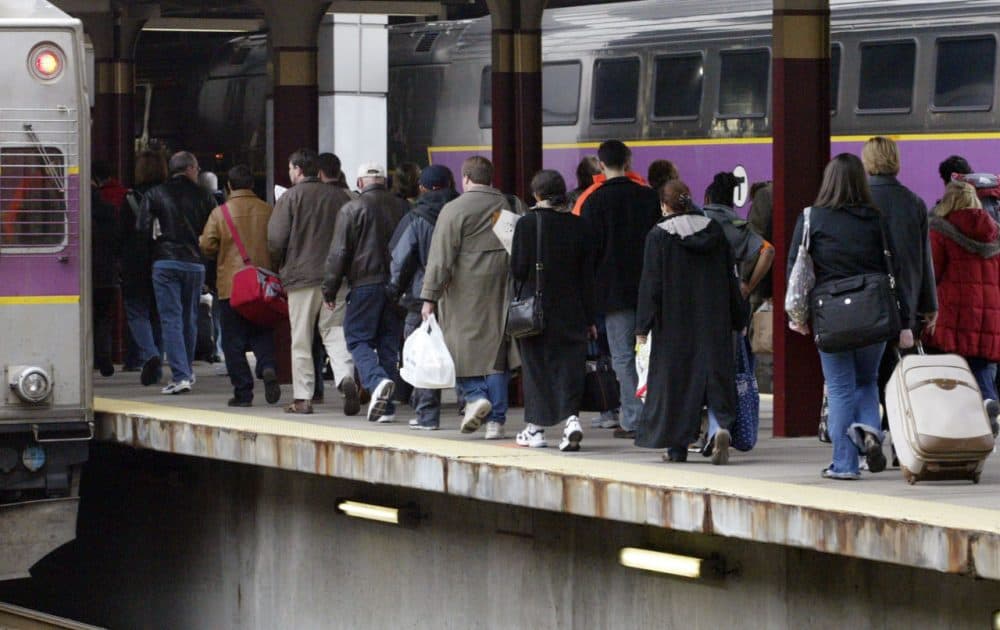 This article is more than 7 years old.
If you were In Boston this past winter, you likely struggled to get somewhere on the T.
Former Govs. Michael Dukakis and William Weld acknowledged that Wednesday in The Boston Globe. In a shared op-ed, they wrote, "We all know that last winter was not a good one for the MBTA...We will continue to debate the reasons for the system's failures, but what we can't do is permit the T's abysmal performance to halt further progress on expanding and strengthening our public transportation."
The pair made the case, not for the first time, for linking North and South Stations together by rail. Both governors wanted to see that happen in their administrations, and it was proposed even before then. They are now acting as caboose and engine to give the idea a strong push at a time when others think transportation money should go into other projects.
Guests
Michael Dukakis, former governor of Massachusetts.
John Businger, former state representative.
More
The Boston Globe: Build The North-South Rail Link
"We all know that last winter was not a good one for the MBTA. Just when the T should have been performing at its best, it was at its worst — and a lot of people suffered for it. They couldn't get to work; businesses couldn't open; hundreds of millions of dollars and thousands of work days were lost."
This segment aired on August 19, 2015.