Statewide Analysis Uncovers Leaky Mass. Gas Lines
09:00
Play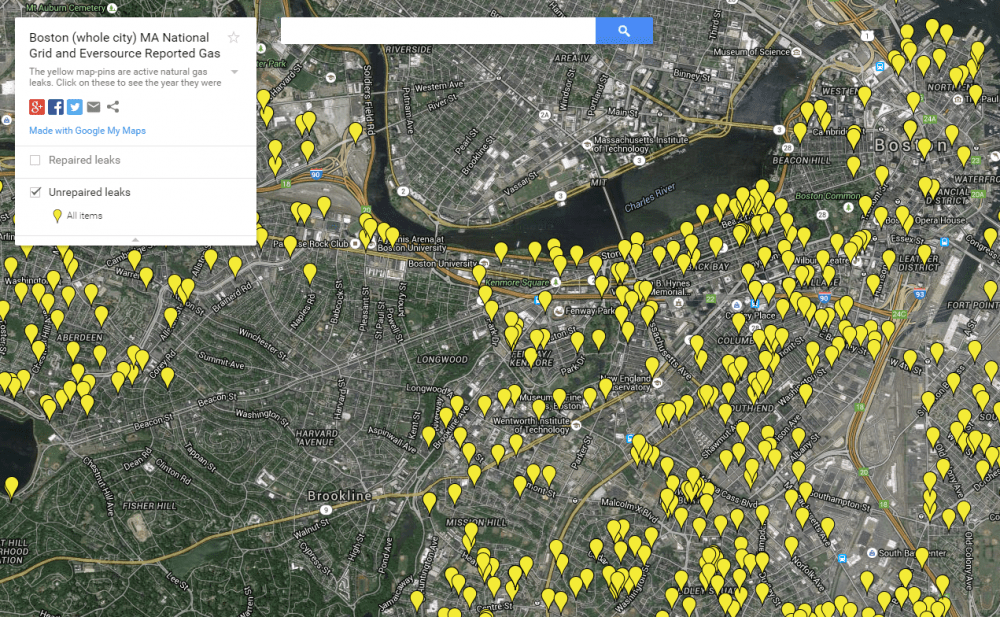 This article is more than 5 years old.
Detailed maps released this week show natural gas is leaking from the city's pipelines.
According to Sen. Edward Markey's 2013 study, the state's gas customers paid between $640 million and $1.5 billion for gas that never even reach their home or business.
Cohasset bears the most leaks in the state — one for every six homes that use gas.
Guests
Audrey Schulman, president of the Home Energy Efficiency Team. She tweets @RaceToSolar.
Bob Ackley, founder of Gas Safety, Inc. He tweets @GasSafetyUSA.
More
The Boston Globe: Project Reveals 20,000 Leaks In Mass. Gas Lines
"Detailed maps of the leaks became available this week as a result of a new state law requiring utility companies to report the location and age of all their known gas leaks, which according to one estimate have cost ratepayers more than $1 billion."