How To Write The Best College Essay
20:26
Play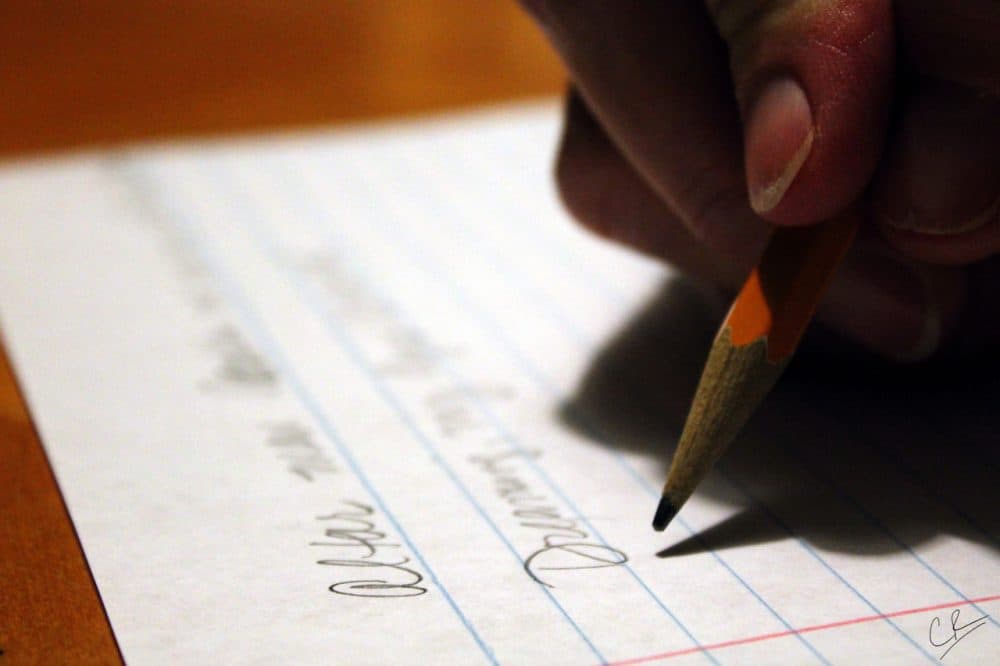 This article is more than 5 years old.
Boston Public Schools students had their first day of class Tuesday. But, for high school parents, the return of school means it's time to think about what's next: college. And that means the dreaded college application.
According to Sarah Myers McGinty, author of "The College Application Essay," high schools seniors should have already started thinking about their application.
Guest
Sarah McGinty, author of "The College Application Essay: Successful Strategies For A Winning Essay." She tweets @CollegeAppEssay.
More
College Board: College Application Essay
"The National Association for College Admission Counseling's 2011 State of College Admission report found that while grades, strength of curriculum and admission test scores are the top factors in the college admission decision, a majority of colleges and universities believe the essay to be of considerable or moderate importance in determining which academically qualified students they would choose."
The Seattle Times: The Weird Ways Of College Essays
"There was a time when college application questions were dull as tapioca and just as predictable. You jotted down 'a little about yourself in 250 words' and that was it. No more. As the authentic examples above suggest, colleges are jazzing up their essay questions to plumb and stretch students' psyches. In some cases, admissions offices say they want their questions to attract applicants by signaling a hip attitude toward intellectual life. Other times, the strange questions help identify the best writers and thinkers - or, at a minimum, keep their admissions staffs from falling out of their chairs in boredom from reading huge piles of junk."
Radio Boston: Does The College Application Essay Matter?
"A winning college application essay takes admission officers beyond the numbers and shows them what a student really cares about, how he/she thinks and who he/she really is. The College Application Essay by Sarah Myers McGinty is an easy-to-follow guide shows students how to maximize the opportunity to "tell us about yourself" by using the tools and skills they already have."
This segment aired on September 8, 2015.