Could We All Benefit From Some Narcissism?
12:12
Play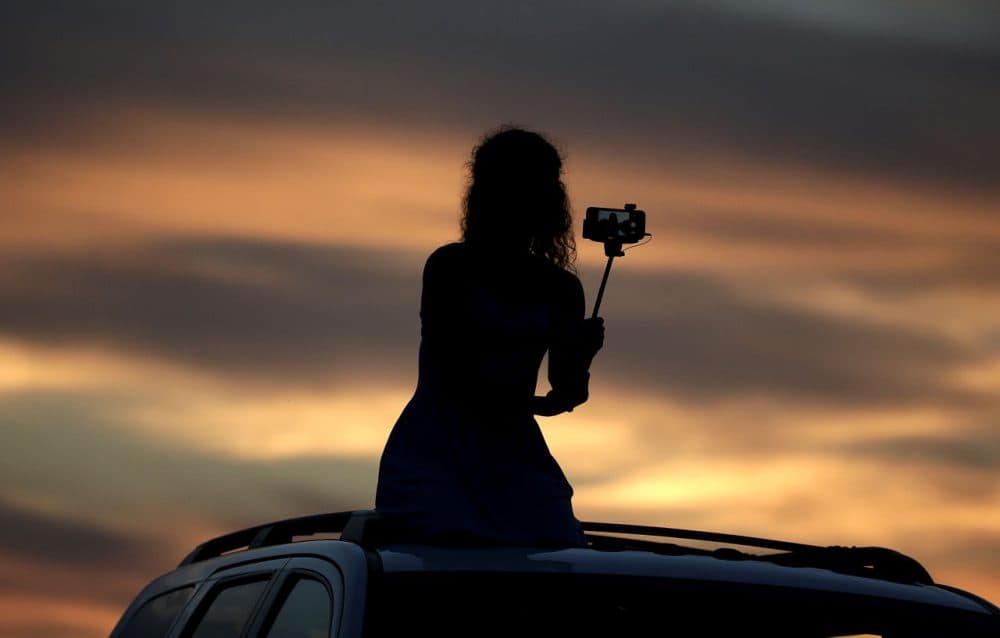 This article is more than 5 years old.
With cooler temperatures on the horizon, it's clear that fall is just around the corner, which means primary season is shifting into high gear.
And, whichever candidate you're supporting, it's hard to imagine that running for president doesn't come with some degree of narcissism. After all, don't candidates wake up every morning believing they deserve to be leader of the free world?
One candidate that comes to mind, here? Perhaps Donald Trump!
"I will be the greatest jobs present that God ever created, I tell you that," said Trump while announcing his run for president back in June.
So, self-importance, strong convictions, perhaps a sense of entitlement? Trump certainly checks a lot of narcissistic boxes.
But, in a post on WBUR's CommonHealth blog, one psychologist argues that narcissism isn't all bad. In fact some of us could stand to benefit from inhabiting more of those qualities.
Dr. Craig Malkin will be doing a book signing at Bookends in Winchester Sept. 20.

Guest
Dr. Craig Malkin, author of "Rethinking Narcissism: The Bad — and Surprisingly Good — About Feeling Special." He's also an instructor of psychology at Harvard Medical School. He tweets @DrCraigMalkin.
More
CommonHealth: Healthy Narcissism? 8 Ways To Be (A Bit) More Like Donald Trump
"Donald Trump is often described as a textbook case of the downsides of extreme narcissism — the cruelty, the conceit. But the Republican presidential front-runner's success in business and politics raises this uncomfortable question: What if he also exemplifies the upsides of narcissism? And what if it would behoove many of us to be a bit more like him?"
The New York Times: The Narcissist In Chief
"We have never met Mr. Trump, let alone examined him, so it would be inappropriate of us to offer a formal assessment of his level of narcissism. And in all fairness, today's constant media attention makes a sizable ego a virtual job requirement for public office. Still, the Trump phenomenon raises the question of what kinds of leaders narcissists make. Fortunately, a recent body of research has suggested some answers."
The Huffington Post: A Psychologist's Open Letter To U.S. Voters
"I offer a guide, based on research, for what keeps leaders healthy, so you can applaud the right behaviors, and — I hope — punish the dangerous ones."
This segment aired on September 11, 2015.