Survivors Network Director: Pope Francis Should Be Doing More
09:00
Play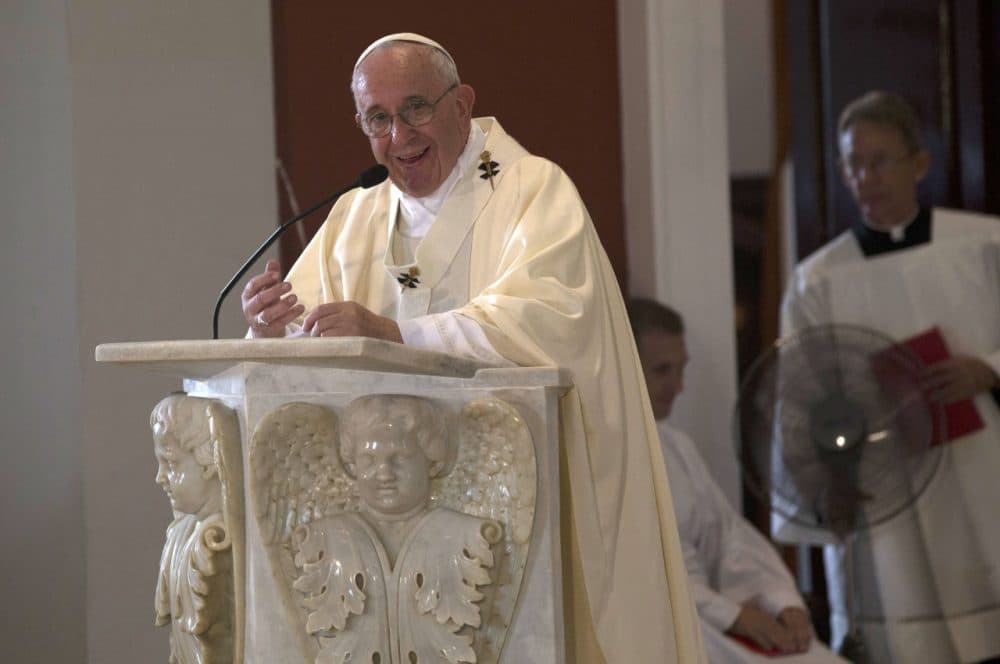 This article is more than 5 years old.
Pope Francis lands in Washington, D.C., Tuesday, where he will be greeted by President Obama and the First Lady. He will be the fourth pope to visit the U.S., and the first to address Congress.
This pope is now well-known for speaking out on the moral implications of climate change and the dangers of capitalism. He has also taken steps to acknowledge the deep pain of the clergy sex abuse crisis that began here in Boston.
But David O'Regan says he has to do more.
Guest
David O'Regan, New England director of the Survivors Network of those Abused by Priests. He tweets @BostonSNAP.
More
The Boston Globe: Pope Francis Has Done Nothing To Prevent Sex Abuse
"[Pope Francis] should make every bishop do what O'Malley belatedly and grudgingly did in Boston: Post predator priests' names on church websites. Francis should force bishops to lobby in favor of, not against, better state and federal laws to expose and punish those who commit or conceal sexual violence."
The Boston Globe: Pope Francis' U.S. Visit Spawns Anxiety In Clergy Abuse Victims
"For many survivors, the hype around Francis' visit feels misplaced, for they believe the pope has not done enough to bring transparency to the church and accountability to abusers and those who sheltered them."
This segment aired on September 22, 2015.