M.T. Anderson Details Siege Of Leningrad For Teens In 'Symphony For The City Of The Dead'
Play
This article is more than 7 years old.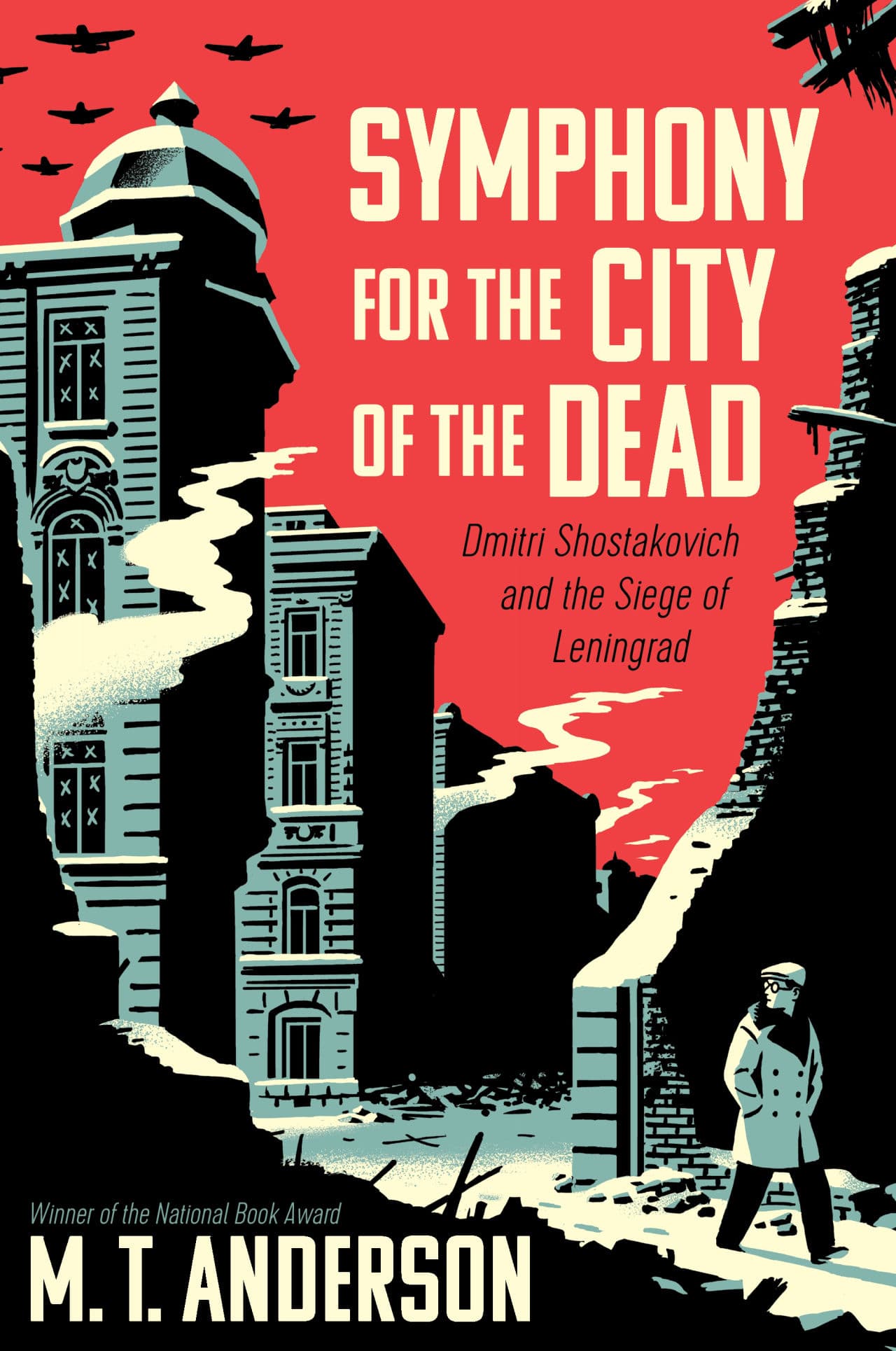 Dmitri Shostakovich's Symphony No. 7 is titled — simply — "Leningrad."
But, in his new book, M.T. Anderson calls it a "symphony for the city of the dead." Fitting, for a city where, as Anderson writes, "People were forced to confront nightmare decisions about who they should allow to live or die."
The siege of Leningrad's bombardment, starvation, freezing conditions and even cannibalism are described in brutal detail, for teen readers.
But, M.T. Anderson has never shied away from tough subjects — his last books were historical epics for teens, written in 18th century prose about a young black boy in 1760s, Boston.
Guest
M.T. Anderson, Cambridge-based National Book Award-winning author, most recently of "Symphony for the City of the Dead: Dmitri Shostakovich and the Siege of Leningrad." He tweets @_MTAnderson
More
The Boston Globe: How M.T. Anderson Details The Siege Of Leningrad For Teens In 'Symphony For The City Of The Dead
"M.T. Anderson is a veteran author of books for children and young adults (his 'The Pox Party' won the National Book Award in 2006). But he called his newest book 'a total departure.'"
The Wall Street Journal: The Story Of A Symphony
"In late March of 1942, 15 emaciated musicians crept into the office of the Leningrad Radio Orchestra. 'They were dying with hunger, blackened with soot. The radio studio was freezing cold, like a cave of ice,' M.T. Anderson writes in 'Symphony for the City of the Dead.'"
Publisher's Weekly: M.T. Anderson Writes History... In Four Movements
"What would inspire a novelist whose young adult fiction has won the National Book Award, the Los Angeles Times Book Prize, and two Printz Honors to take on the history of the Russian revolution and a composer at work during the siege of Leningrad?"
Excerpt
This segment aired on September 29, 2015.