The Boston Fish Guys And The Business Of Viral Videos
06:38
Play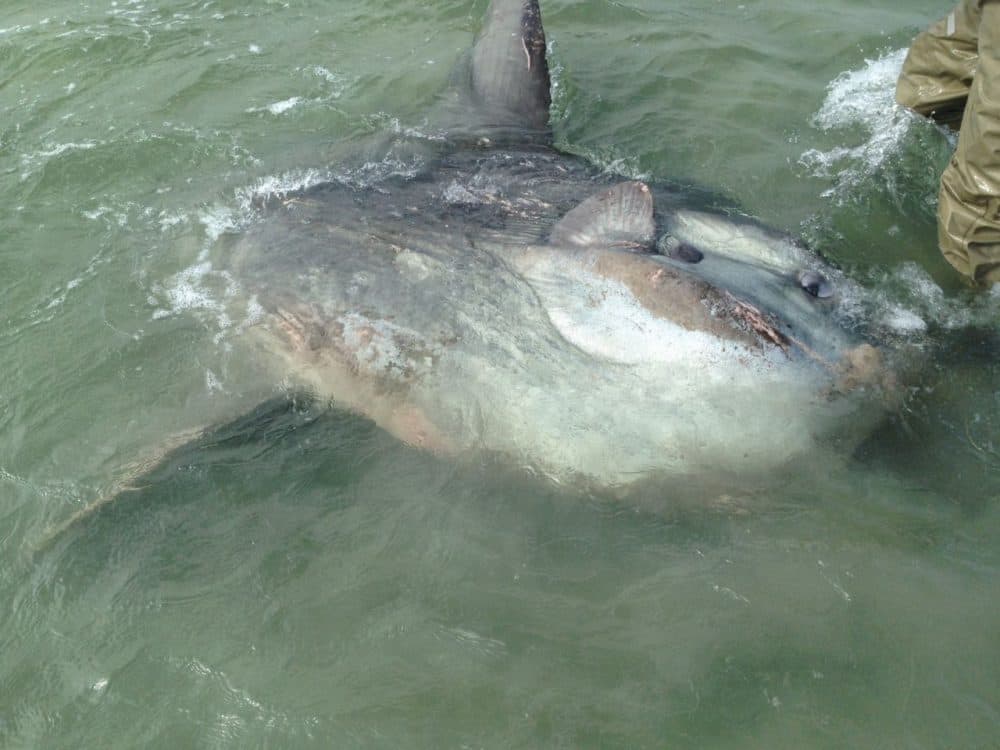 This article is more than 3 years old.
Last week, two Malden residents — 41-year-old Michael Bergin and his friend Jason Foster — came across a mysterious creature when they were fishing in Boston Harbor.
Was it a sea turtle? A flounder? A whale? A tuna? Dead? The video of Bergin's utter wonderment and perplexity went viral — and has gotten more than 3 million hits to date. Now, he's selling T-shirts, in talks about reality shows and making money from every page view his video gets. So, what business opportunities come with going viral and our 15-minutes-of-fame culture?
Guest
Callum Borchers, business writer at The Boston Globe. He tweets @callumborchers.
More
The Boston Globe: Viral Sunfish Video A Business Opportunity, Bro!

"It's been a heck of a two-week ride for Michael Bergin, the Malden man whose profanity-laced reaction to encountering a sunfish in Boston Harbor went viral on the Internet, racking up 3.2 million hits. He's been interviewed by reporters, appeared on local radio, and even hit the big time Tuesday with a five-minute segment on ABC's 'Jimmy Kimmel Live.'"
The New Yorker: Sunfish vs. Pizza Rat: The Week in Memes
"His reaction to the sunfish is much like our reaction to him. At a time when regional accents are thinning like the tuna population, having one emerge from Boston Harbor, vital, perfect, and sunning itself, brought us happiness in a form we didn't know we needed."
The Boston Globe: >Man's Reaction to Sunfish is Perfect Boston

"'I ain't seen nothing like that in my entire life, bro. I ain't even been to the Aquarium,' Bergin said. 'When I see something like that, I'm amazed, bro. It's like seeing a gorilla for the first time, man.'"
This segment aired on October 1, 2015.