Scandal At Fantasy Sports Sites FanDuel And Boston's DraftKings
06:07
Play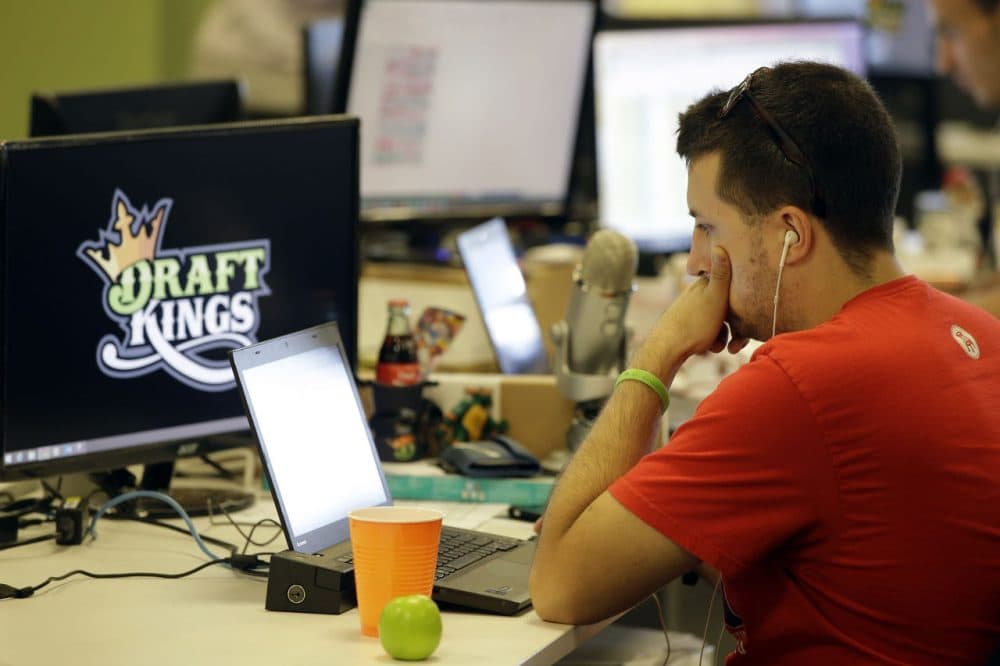 This article is more than 3 years old.
A leak of inside information is raising questions about whether company employees have an unfair advantage when they're betting on fantasy sports. And now, both companies have temporarily banned their employees from betting on other sites.
Guest
Curt Woodward, special sections editor at BetaBoston. He tweets @curtwoodward
More
The Boston Globe: Internal Probe Of Leak Shows No Insider Trading, DraftKings Says
"DraftKings Inc. said Tuesday morning it has completed an internal investigation of a data leak and determined that the employee responsible for posting proprietary information online did not use it to gain an unfair advantage in a fantasy football contest in which he won $350,000."
Forbes: DraftKings And FanDuel Ban Employees From Fantasy Sports Contests
"DraftKings and FanDuel have temporarily banned their respective employees from participating in online fantasy sports contests for money.  The joint decision was made after enhanced scrutiny was placed on the two largest daily fantasy sports operators when it was revealed that a DraftKings employee had and leaked insider data that he could have used to his own advantage.  That DraftKings employee had won $350,000 from rival FanDuel competitions in the week that he published the data in error."
This segment aired on October 6, 2015.