Was Haverhill's Hannah Duston A Heroine Or A Harbinger Of Genocide?
11:13
Play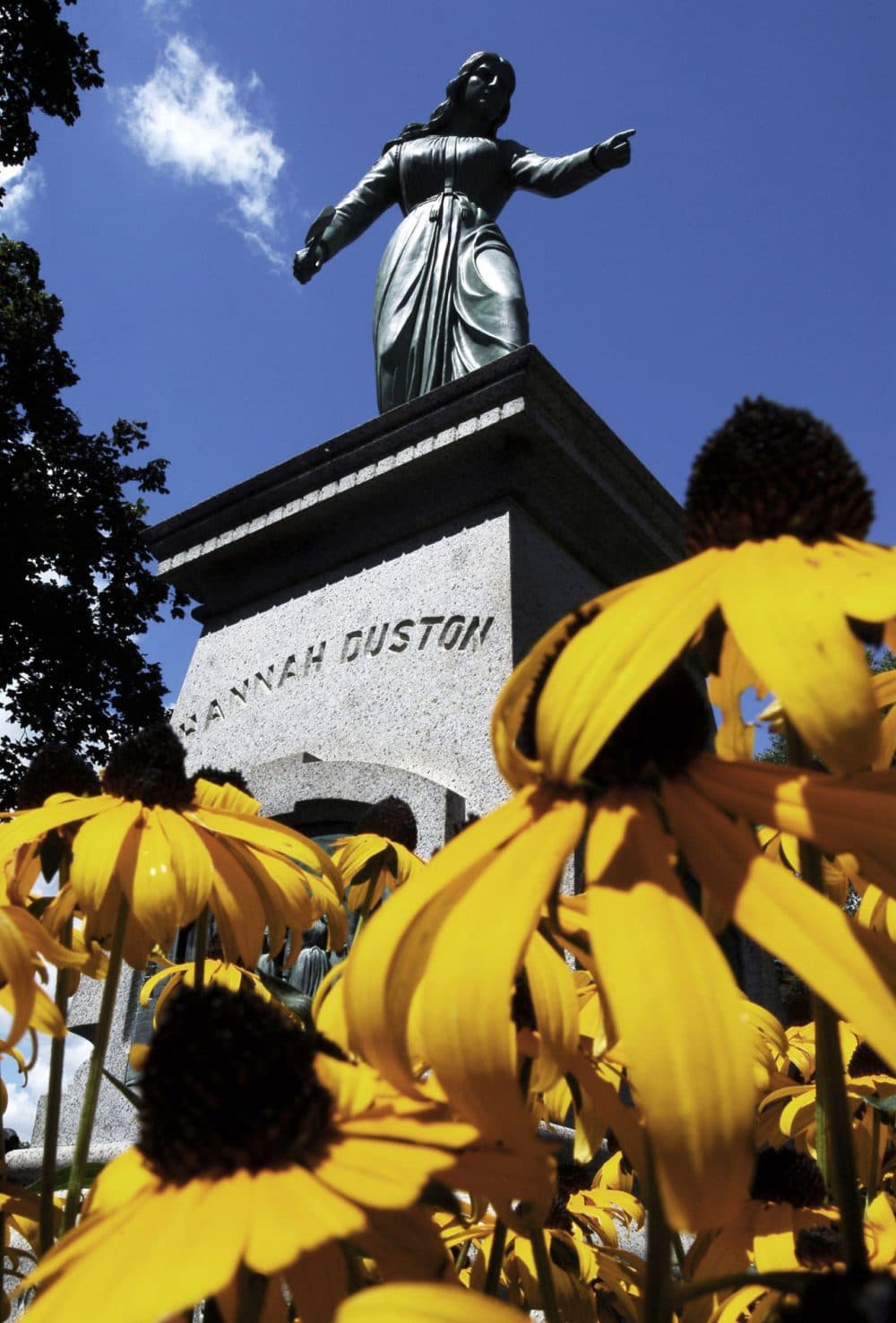 This article is more than 3 years old.
The story of Hannah Duston is an extraordinary tale of revenge, heroism and savagery. Though she's been largely forgotten, back in 1697, she did something that made her one of the most famous women in America.
Writer Jay Atkinson became interested in her story when he was a kid, growing up in Methuen, not far from where Hannah Duston lived.
"There's this giant, life-sized, oxidized statue of this woman and she's got a hatchet in her hand," Jay told us. "So, I'm 10 years old and in the back of the station with one of my knucklehead friends from the neighborhood. And, I say to my dad, who's got his beach hat on, 'Dad, who's that?' And without turning around, he says, 'That's Hannah Duston, she killed the Indians.'"
It was revenge, and at the time, she was celebrated for it.
During the winter of 1697, in the frontier village of Haverhill, a band of Abenaki warriors killed 27 men, women and children — and took 13 captives, including Hannah Duston and her 1-week-old daughter. They marched them north into what is now New Hampshire — where Hannah hatched a deadly plan.
Writer Jay Atkinson tells the story in his new book, "Massacre On The Merrimack: Hannah Duston's Captivity And Revenge In Colonial America."
The story begins in Haverhill with the pre-dawn attack by the Indians, who were at war with the English settlers at the behest of the French, in what was known as King Williams War.
Guest
Jay Atkinson, investigative journalist who teaches writing at Boston University. His latest book is "Massacre on the Merrimack: Hannah Duston's Captivity and Revenge in Colonial America." He tweets @Atkinson_Jay.
Excerpt
This segment aired on October 8, 2015.