What Does The $67 Billion EMC-Dell Deal Mean For Massachusetts?
10:52
Play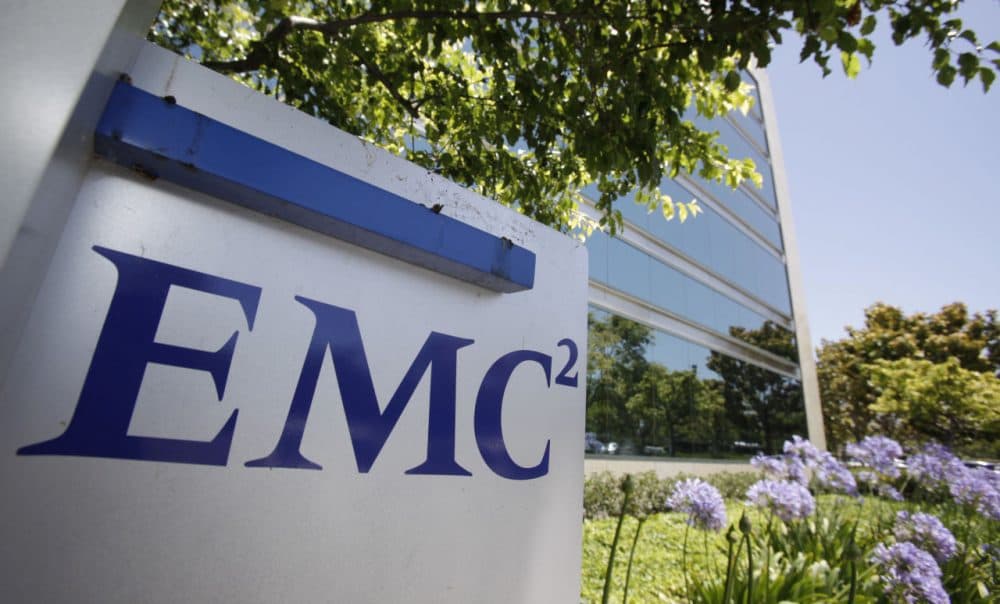 This article is more than 3 years old.
There's big news from the Massachusetts technology industry — a ground-shifting sale of the Hopkinton-based EMC Corporation to the Texas-based company, Dell.
The deal is huge, beginning with the price tag: $67 billion, making it the largest acquisition ever in the tech industry. EMC is a data storage company and one of the state's biggest employers, with close to 10,000 workers. So, what will the sale mean for the future of the tech sector in the Bay State?
Guests
Scott Kirsner, innovation economy columnist for The Boston Globe and writer at BetaBoston. He tweets @ScottKirsner
David I. Goulden, chief executive officer at EMC Information Infrastructure.
More
BetaBoston: Six Thoughts About Dell's $67 Billion Acquisition Of EMC
"EMC and Dell are viewed as vendors of PCs, servers, and expensive storage gear — stuff — at a moment when many consumers and businesses are happier to buy services, not stuff. Companies like Amazon, Microsoft, and Google have been racing ahead in the world of cloud-based data processing and storage, and I wonder whether a few years of integration pains, as Dell and EMC figure out how to bring their two organizations together, is going to somehow speed their ability to move from the world of stuff to the world of services."
WBUR: Dell Buying EMC In A Transaction Valued At About $67 Billion
"Dell is buying data storage company EMC in a deal valued at approximately $67 billion, a move that will transform the PC company into a major player in the data storage market. The acquisition shifts the focus at Dell, once a pioneer in the personal computer business, away from hardware like PCs to the more profitable areas of storage and other business services. And it shows how two mature companies are trying to adapt to the quickly shifting technology landscape."
This segment aired on October 12, 2015.