After Pilgrim, The Energy Future of Massachusetts
10:41
Play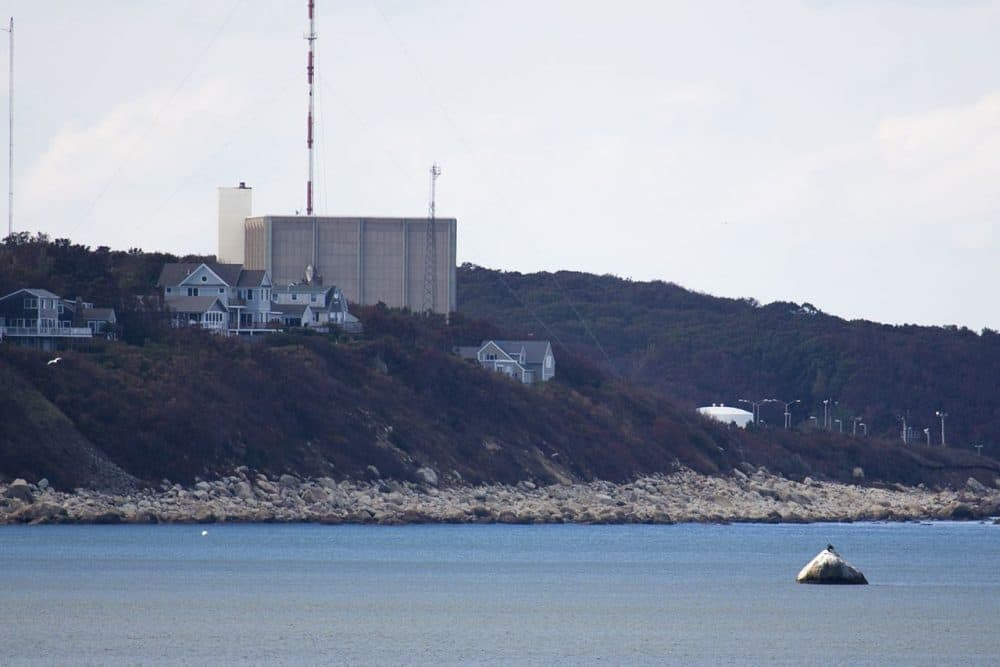 This article is more than 3 years old.
With the closing of the Pilgrim Nuclear Power Plant comes an energy crossroads for Massachusetts. Much of the state's energy comes from natural gas, but we have aggressive goals to cut carbon by 25 percent of 1990 levels by 2020 and 80 percent by 2050. Lawmakers are facing a choice of pursuing more renewable energy sources or increasing the use of natural gas in the commonwealth. Now, energy developers are racing to fill the gap left by Pilgrim — and shaping the new energy path for Massachusetts.
Guests
Matthew Beaton, Massachusetts' secretary of energy and the environment. He tweets @MattBeatonEEA.
Peter Shattuck, director of the Clean Energy Initiative and director of the Massachusetts office at the Acadia Center. He tweets at @petershattuck.
More
Commonwealth Magazine: What Pilgrim Decision Says About Energy Market

"Renewable energy advocates, who over the years have fought back attempts to extend renewable energy subsidies to well-established technologies such as hydropower and nuclear, issued statements on Tuesday saying the loss of Pilgrim underscores the need to aggressively develop carbon-free sources of power. The advocates specifically mentioned energy efficiency programs, solar power, and onshore and offshore wind. Solar advocates, for example, urged quick passage of legislation that would lift the so-called net metering cap, which is limiting the availability of a key financial incentive for solar projects."
The Boston Globe: Pilgrim's Closing Opens Door For New Energy Projects

"In the short term, industry analysts say, the natural gas sector is poised to benefit the most. But the demise of the Plymouth plant, which has enough capacity to power about 600,000 homes, could eventually help to usher in significant new sources of so-called clean energy: hydropower from Canada, wind farms, and large solar fields."
Commonwealth Magazine: Pilgrim Shifts Beacon Hill Energy Debate

"The tone at the State House is also changing. The Pilgrim nuclear power plant generates 680 megawatts of baseload clean energy that will be very difficult to replace. After months of backroom talks and proposals, the Pilgrim announcement has added an urgency to the discussion and propelled the key players into deal-making mode."
This segment aired on October 15, 2015.