The Military Technology Behind Your Favorite Foods
Play
This article is more than 7 years old.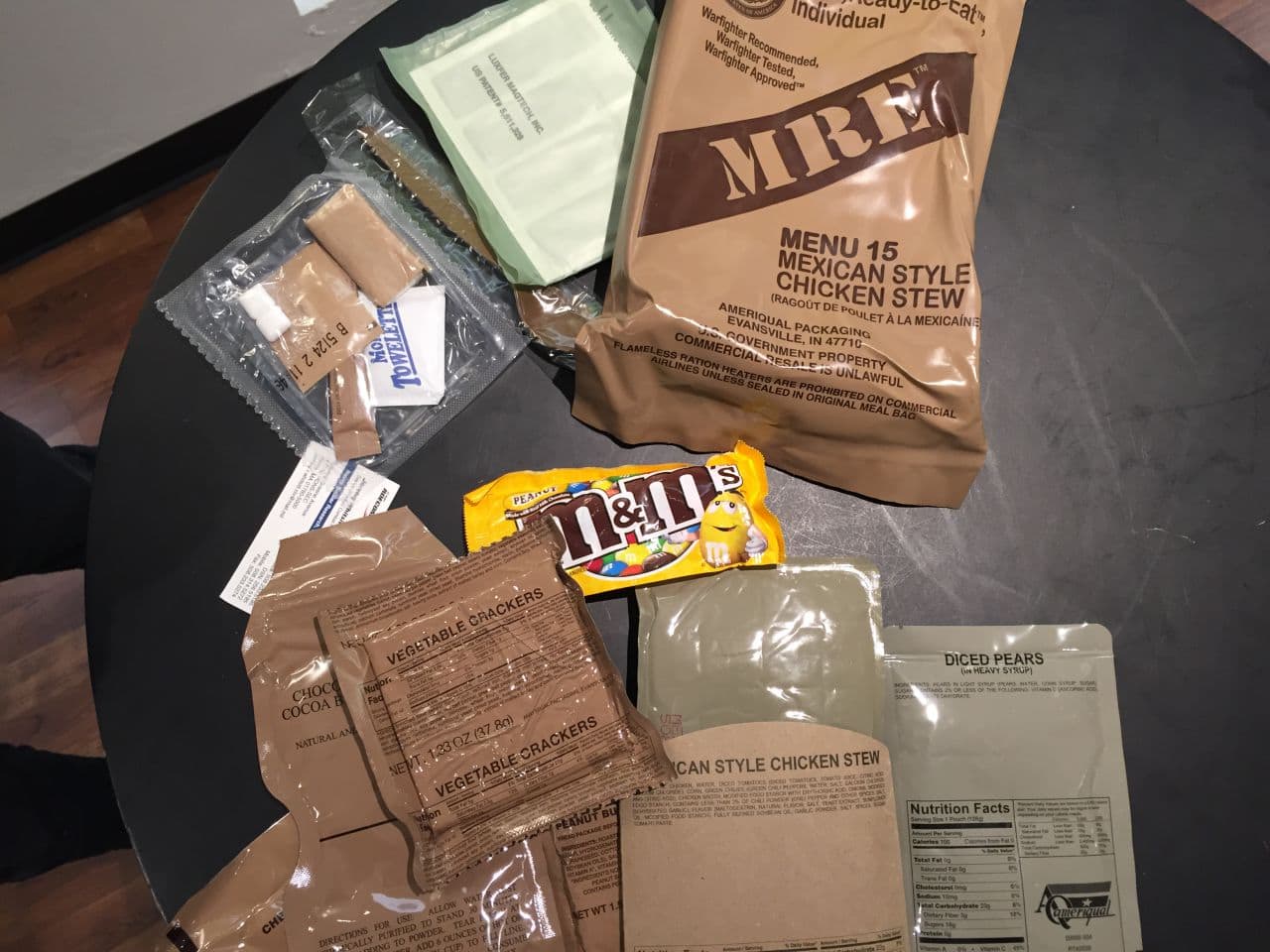 You might be surprised to learn that the technology behind many foods, from ready-to-eat guacamole to goldfish crackers, was developed and brought to you by the U.S. military. The research behind flexible packaging and dehydrated foods is the day-to-day job of the Combat Feeding Directorate at the U.S. Army Soldier Research Development & Engineering Center in Natick.
According to Boston-based food writer Anastacia Marx de Salcedo, Americans eat more processed foods than anyone else in the world and we spend lavishly on military research. She says these two facts explain why so many foods on our grocery store shelves started out as military rations.
Anastacia Marx de Salcedo will be speaking at the Boston Book Festival on October 24 at 12:30 p.m. on the panel "From MREs to Molecules: The Science of Food."
Guest
Anastacia Marx de Salceo, author of "Combat-Ready Kitchen: How the U.S. Military Shapes the Way You Eat." She tweets @CombatKitchen.
More
NPR: Cheetos, Canned Foods, Deli Meat: How The U.S. Army Shapes Our Diet
"According to the new book, Combat-Ready Kitchen: How The U.S. Military Shapes The Way You Eat, many of the packaged, processed foods we find in today's supermarkets started out as science experiments in an Army laboratory. The foodstuffs themselves, or the processes that went into making them, were originally intended to serve as combat rations for soldiers out in the battlefield."
This segment aired on October 15, 2015.