Rotisserie League Baseball To Fantasy Sports: Dan Okrent Talks DraftKings
14:49
Play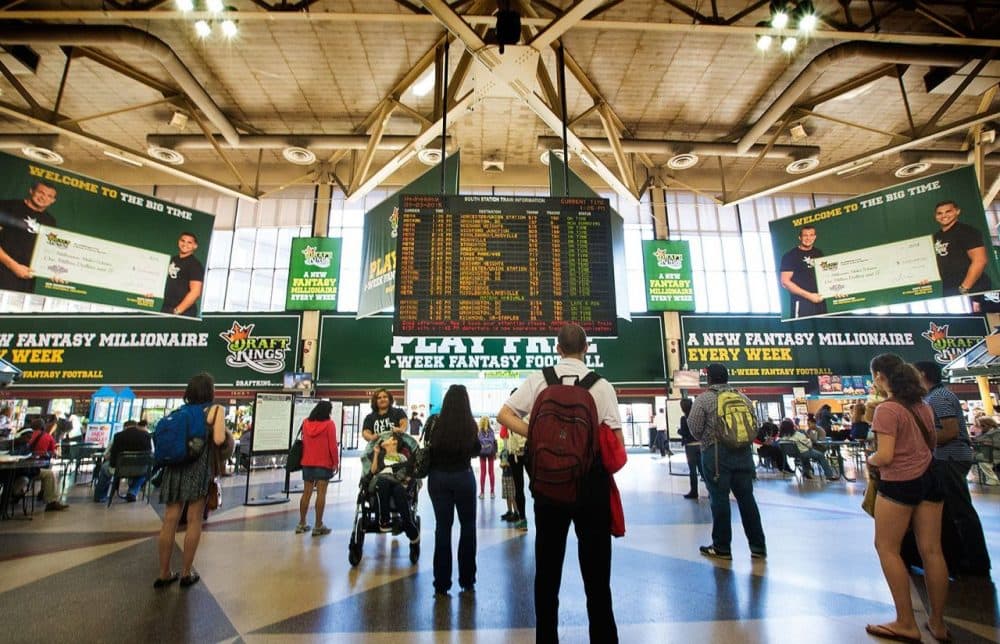 This article is more than 4 years old.
This week, the latest blow to the fantasy sports industry came from the Nevada Gaming Control Board, which banned daily fantasy sports contests, unless companies like DraftKings -- which is based in Boston — and FanDuel obtain gambling licenses.
The decision is hugely significant because these companies have long maintained they are games of skill rather than chance, which has allowed them to skirt federal gambling regulations.
We talk to the inventor of fantasy sports — the accidental father of what's become a multibillion-dollar industry and the center of a huge controversy around sports betting. Back in the 1970s, Dan Okrent was a baseball fan who came up with the idea for a fantasy baseball league.
Guests
Dan Okrent, first public editor for The New York Times and inventor of Rotisserie League Baseball. He tweets @okrent.
Mark St. Amant, sports writer and author of "Committed: Confessions of a Fantasy Football Junkie." He tweets @MarkStAmant.
More
The Boston Globe: The Accidental Godfather Of Fantasy Sports
"'This was so ripe for corruption,' said Okrent. 'This scandal didn't surprise me at all.'"
The New York Times: The Fantasy-Sports Non-Scandal
"Despite the legal fiction that daily fantasy sports is about 'skill,' any rational person should know that it's gambling, and any rational person is going to be in it for fun, not profit."
This segment aired on October 16, 2015.