Biotech World Abuzz Over Questions About Theranos Technology
08:41
Play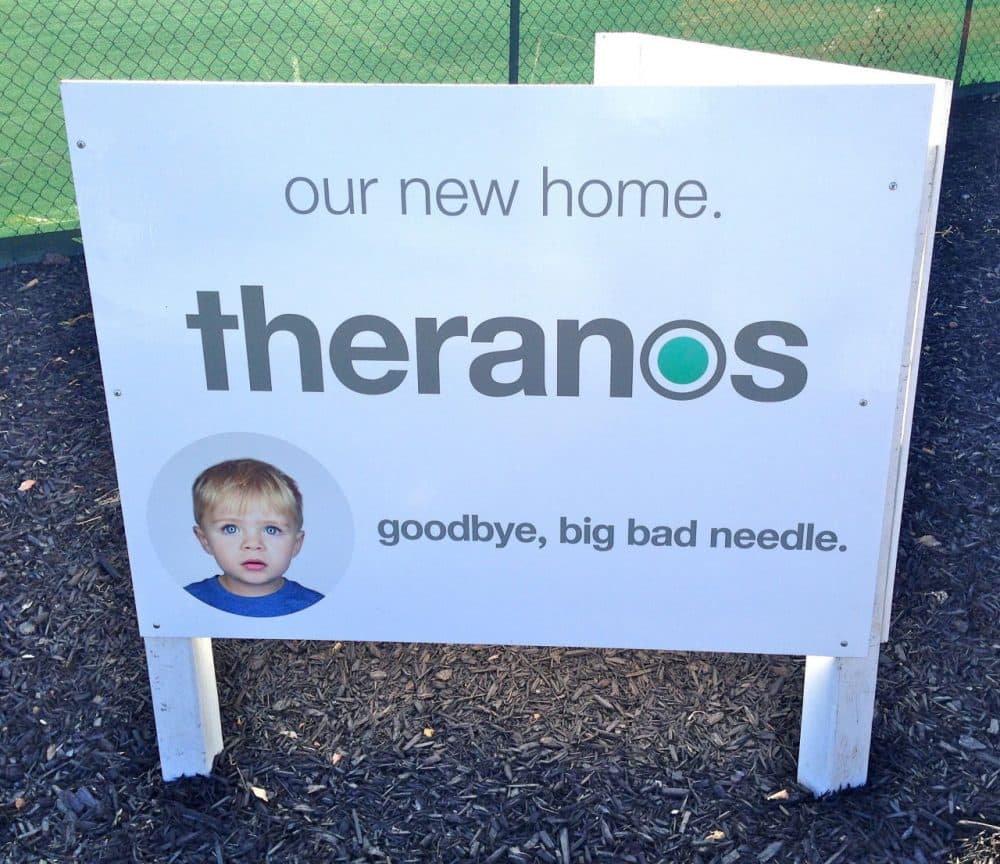 This article is more than 3 years old.
Imagine that, with a simple prick of the finger, you could test your blood for more than 200 different things — including for cancer and cholesterol.
That's the splashy claim behind the Silicon Valley biotech company, Theranos [THAIR-uh-noce]. Based on those claims, investors poured more than $400 million into Theranos. They've been valued at some $9 billion dollars.
But, in the last few days — sparked by an investigation in The Wall Street Journal, the biotech world has been abuzz over questions about the company's technology.
Guest
Carey Goldberg, co-host of WBUR's CommonHealth blog, who spoke with Boston University professor of biomedical engineering Catherine Klapperich. She tweets @commonhealth.
More
The Wall Street Journal: Hot Startup Theranos Dials Back Lab Tests At FDA's Behest
"Under pressure from regulators, laboratory firm Theranos Inc. has stopped collecting tiny vials of blood drawn from finger pricks for all but one of its tests, according to a person familiar with the matter, backing away from a method the company has touted as it rose to become one of Silicon Valley's hottest startups."
WBUR's CommonHealth: Despite Doubts Raised On Theranos, Great Need For Quick Diagnoses
"Part of the reason CEO Elizabeth Holmes was able to raise an astonishing $400 million of investment money was due to the escalating demand from both health care providers and consumers for fast and reliable diagnostic testing that could be used in doctor's offices, in the field, or even at home by patients themselves. Simple-to-use cartridges, like today's drugstore pregnancy tests, could be engineered to test for and monitor a variety of different conditions at much lower prices than similar tests that require samples to be sent off to a central lab with expensive equipment and highly skilled staff."
This segment aired on October 19, 2015.